The Best Way to Create & Deliver Cleaning Service Quotes
Feature-rich software for cleaning businesses that reduces your workload and streamlines your processes. Book your one-on-one demo and see for yourself how MaidCentral can help your company thrive.
Generating accurate cleaning estimates has never been easier
Accurate quoting and work-loading is at the heart of what it takes to run and grow a successful home cleaning business, and powerful maid service software makes it easy to create estimates and measure results. MaidCentral is a full-service solution that not only enables you to quickly calculate and deliver cleaning quotes, but also control every other aspect of your company. Built specifically for the cleaning industry, it brings unparalleled convenience and a plethora of essential features in one sleek, user-friendly package.
Secure data
We use multiple layers of security and redundancy to safeguard your sensitive data.
Greater profits
Improved forecasting and data analysis features help you increase your long-term profits.
Satisfied customers
Instill trust in your clients by consistently providing them with a timely and convenient service.
Team engagement
Your staff will appreciate having all their tasks, wages, schedules & resources in a single place.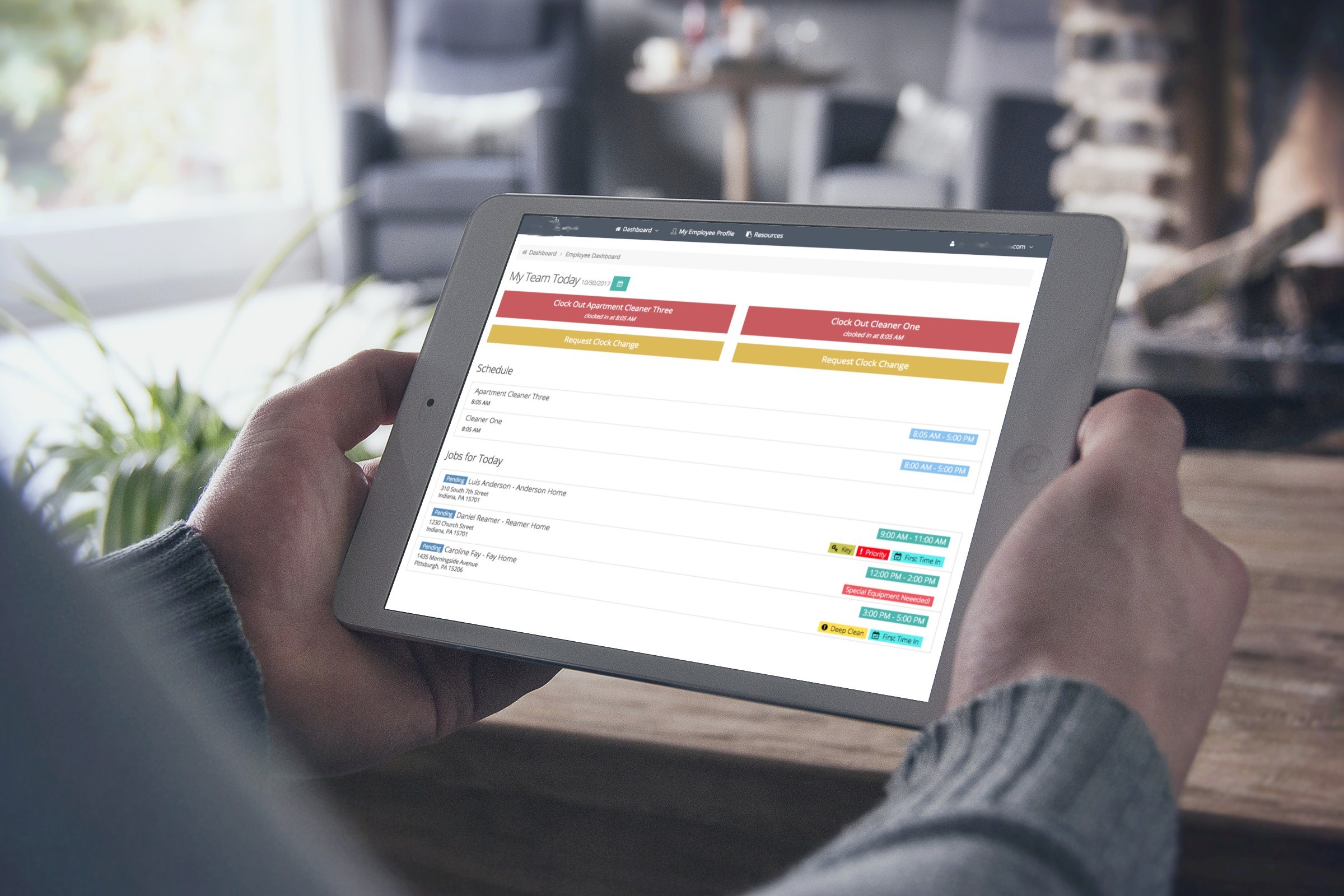 Why calculate & deliver your cleaning estimates through MaidCentral?
Quoting cleaning jobs can be difficult and time-consuming. Not only do you need to spend time researching the exact scope of work and allowed hours to ensure profitability, but you also have to estimate an acceptable price for the customer so they will hire your company. This might seem like a daunting task at first, but MaidCentral has streamlined this process by creating an easy-to-use platform that helps generate accurate quotes in a matter of minutes.
Looking for ways to free up your time and improve your productivity? MaidCentral can help!
Minimize back office work & increase customer satisfaction
You can quickly create accurate and detailed cleaning service pricing for your clients whether you are quoting them online or over the phone. MaidCentral takes the guesswork out of it. And because you are measuring against the allowed hours you chose during the quoting process for every job, you will know right away whether your maid service estimate was on the money or if it needs a slight adjustment.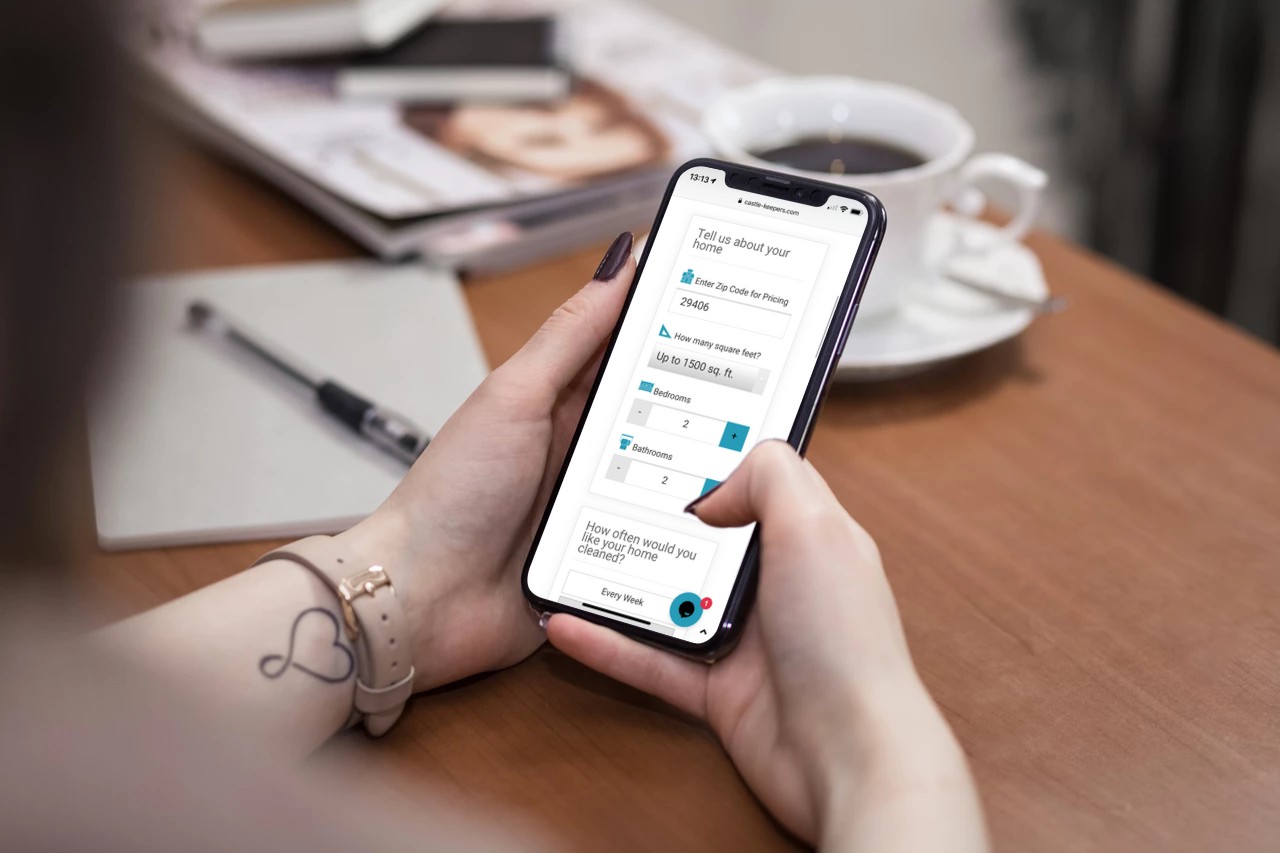 Our founder, Tom Stewart, is a cleaning industry veteran of more than 20 years who understands that heading a cleaning company can be an overwhelming and time-consuming job.
His vision for MaidCentral is to create a modern toolkit that automates repetitive tasks and provides cleaning business owners with the complete toolset they need to book jobs, manage client and staff engagement, set up time clocks and job worksheets, and even automate marketing and sales campaigns. Our many reputable clients are a testament to our success.
Create highly versatile, scalable & customizable cleaning quotes
With MaidCentral, you can choose and measure all the factors and scopes you need to create incredibly detailed quotes. You can use dirt codes, pets, occupants, flooring type, square footage, and more to help fine tune your cleaning estimates. All of this can be customized to exactly the way you sell. And the best thing is that it walks you through a simple and repeatable process to create accurate quotes on every sales call.
Trusted by some of the best cleaning companies

Our software for cleaning quotes helps you see the big picture
You can run reports every day to look for variance from your quoted times. You can look for patterns like teams that go over time regularly, or identify if it is an isolated issue like a home that is underbid due to not having gathered enough details on the scope of the job. MaidCentral gives you the tools to measure the production rates right away, and enables you to create a feedback loop to improve and refine the process, boosting the long-term profitability of your cleaning business.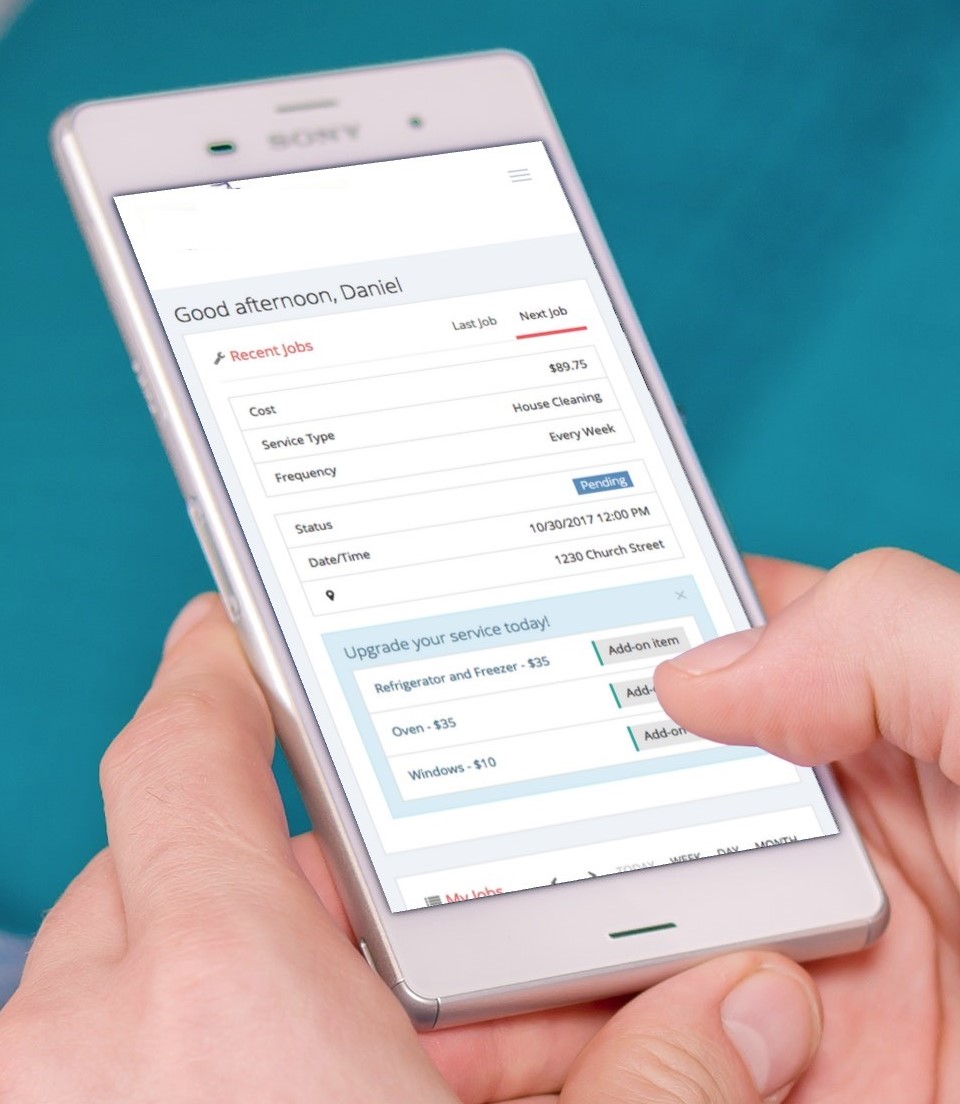 Ready to move from Stress to Success?
At MaidCentral, we understand that a professional is only as good as their tools. That's why we have designed our cleaning company management and booking software to serve as an entire toolbox that contains every functionality you need to build a prosperous business. Our software brings numerous advantages, including:
Our software for cleaning services enables you to:
Save time and energy by automating repetitive tasks.
Easily adjust your pricing to maximize profitability.
Follow up on sales leads with greater efficiency.
Improve the morale and productivity of your employees.
Boost customer satisfaction and instill trust in your clientele.
Become a part of a community of accomplished business owners.
Frequently Asked Questions
How do you quote a cleaning service?
When pricing a residential cleaning job, it's crucial to present a reasonable price that's neither too high to discourage your clients from using your service again or too low to hurt your profits. You also need to pick a system that's in line with your business model.
Popular pricing methods include:
By the hour
Having enough experience to quickly evaluate how long a maid service will take is crucial if you opt for this approach. You will also need to factor in additional expenses such as fuel costs, traveling time, cleaning products, and so on. Finally, add on your profit to come up with the final quote to put to the client.
By the square foot
This method is usually used for commercial facilities or office buildings, but it can be applied to residential properties as well. As a rule of thumb, the larger the building is, the lower the price per square foot is going to be.
The MaidCentral software for cleaning companies enables you to easily fill out the necessary forms and have your cleaning quotes instantly calculated and delivered to your clients without the need for extensive back office work. Book your one-on-one demo today to see how this looks in action.
What should a cleaning quote include?
Cleaning companies can vary widely in their approach and pricing systems, so there are no hard rules as to what should be included in your quote. To cover a wide range of different needs and preferences, the MaidCentral housekeeping service software offers a huge variety of different options that enable you to fine-tune every aspect of your cleaning quotes.
Here are some items that are frequently included in cleaning estimates:
Type of home (house, apartment, etc.).
Approximate square footage.
Number of bathrooms.
Number of bedrooms.
Type of cleaning (standard, deep, move-in/move out, etc.).
How soon the client wants the service.
Whether the service is recurring or one-time.
The location of the home.
How much time has passed since the last cleaning.
Additional charges for extra services (window washing, carpet cleaning, etc.).
How to send house cleaning quotes?
The easiest and fastest way for your clients to request and receive cleaning quotes is through an online app, such as MaidCentral, that they can freely access from any internet-connected device. This way, they can receive their quotes instantly via email or text message, which is not only more convenient, but also more environmentally friendly.
What are the advantages of cleaning quote software?
MaidCentral cleaning company software is designed to save you time and reduce your workload by making the task of calculating, sending, and keeping track of cleaning estimates infinitely easier. All of this translates into fewer hours spent doing back office work, which in turn leads to greater profits and customer satisfaction over the long term.
Major advantages include:
Ability to automatically generate accurate cleaning estimates in a couple minutes.
Large variety of different options enable you to create highly customizable quotes.
Extensive reports enable you to easily spot patterns such as staff that regularly works overtime.
Keeps extensive records of past quotes, which helps you further optimize your process.
Significantly reduced risk of making costly or time-consuming errors.
Increased convenience for your clientele.
Less work for you and your office staff.
What is the best house cleaning quote software?