Comprehensive Real Time Availability for Optimizing & Modifying Daily Operations & Goals
Our company designed, built, and incorporated real time availability into our booking system and employee deployment calendar. This cutting-edge system brings enhanced efficiency and advanced scheduling capability to your staff and your customers, allowing you to improve your organization, boost your revenue, and lower your employee downtime during their workday.
Customization of your real time availability for forms & calendars
Our real time availability software allows you two separate layers of customizability and organization. You can individually modify your available and unavailable days, which automatically integrate into your online scheduling form. What's more, those same dates will become part of your own service calendar, allowing you to assign jobs to cleaners and dispatch them to nearby addresses based on your availability, daily revenue scope, and service area.
Our real time booking system for easily changing your availability
We have incorporated real time availability into our specialized software. This capability is designed to introduce the following advantages into your operations:
Customizability
You can easily customize your availability parameters in your booking forms and employee calendars.
Planning
Integration of availability in your employee calendar allows for better and more efficient job planning.
Organization
Our real time option allows you to organize your daily tasks for enhanced productivity & revenue.
Scope
You can adjust the scope of your current scheduling by modifying your availability and number of workers.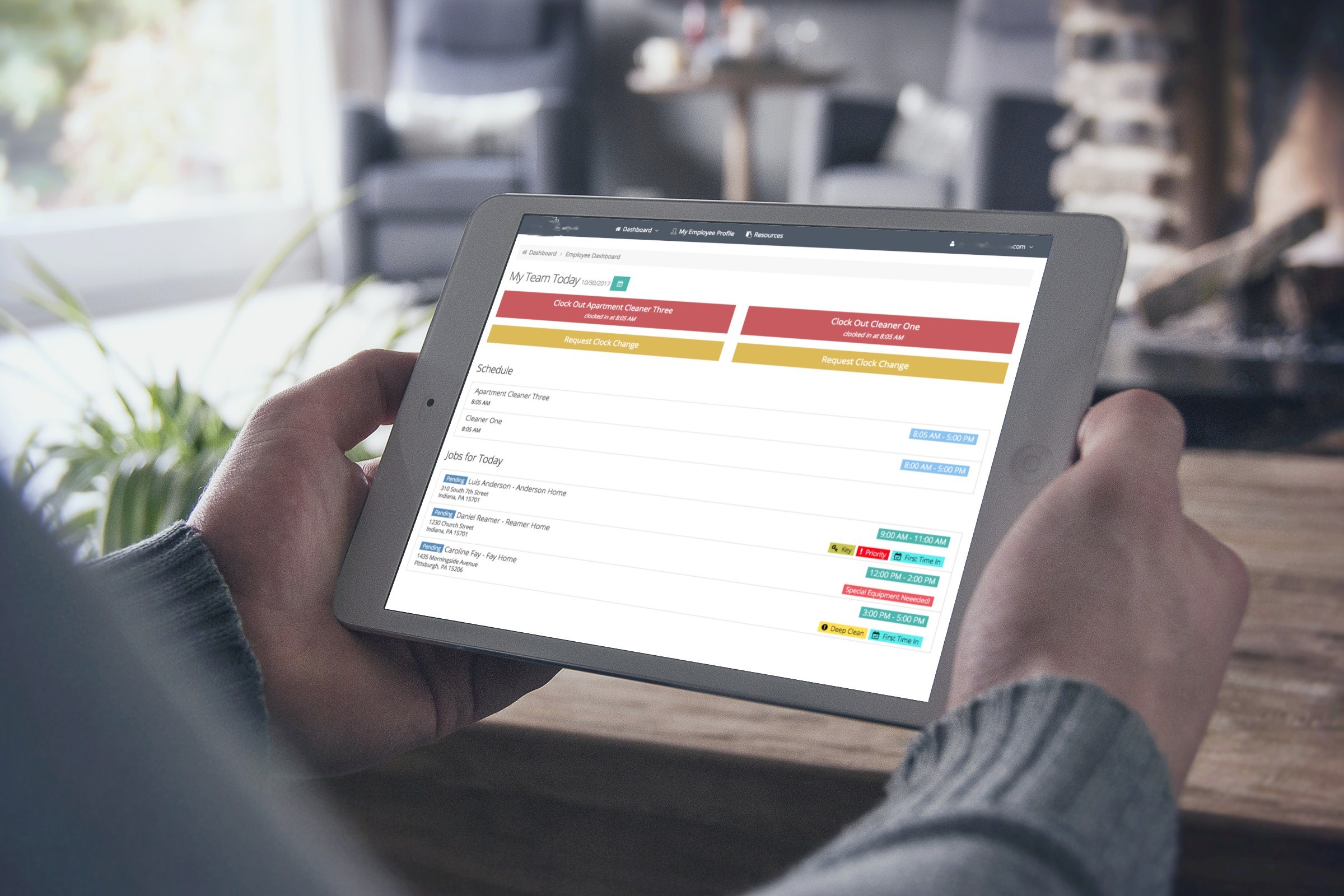 Change your daily service scope based on important parameters
Our revenue production planning platform allows you to precisely know how much cleaning you can schedule based on the maximum allowed cleaning hours you have booked from your cleaners. You can use our real time availability capability to customize your scheduling hours by modifying your planned daily revenue and the availability of your employees or contractors. This way, you ensure your business is not overbooked and able to meet the demand of your clients.
Enhance your business operations with our software!
MaidCentral has implemented real time availability and booking into our maid service software. This way, we give you an opportunity to easily customize your working days and set clear daily revenue goals for tailor-made day-to-day availability.
We bring automated service response
We created and integrated advanced planning tools that allow you to adapt and customize your RTA, or real time availability for automatic customer management toward free dates in your business calendar. This capability feeds your online booking engine and next available spots, allowing your sales team to quickly and efficiently help prospective clients book the earliest free cleaning dates. This way, you're minimizing lead times and maximizing service response.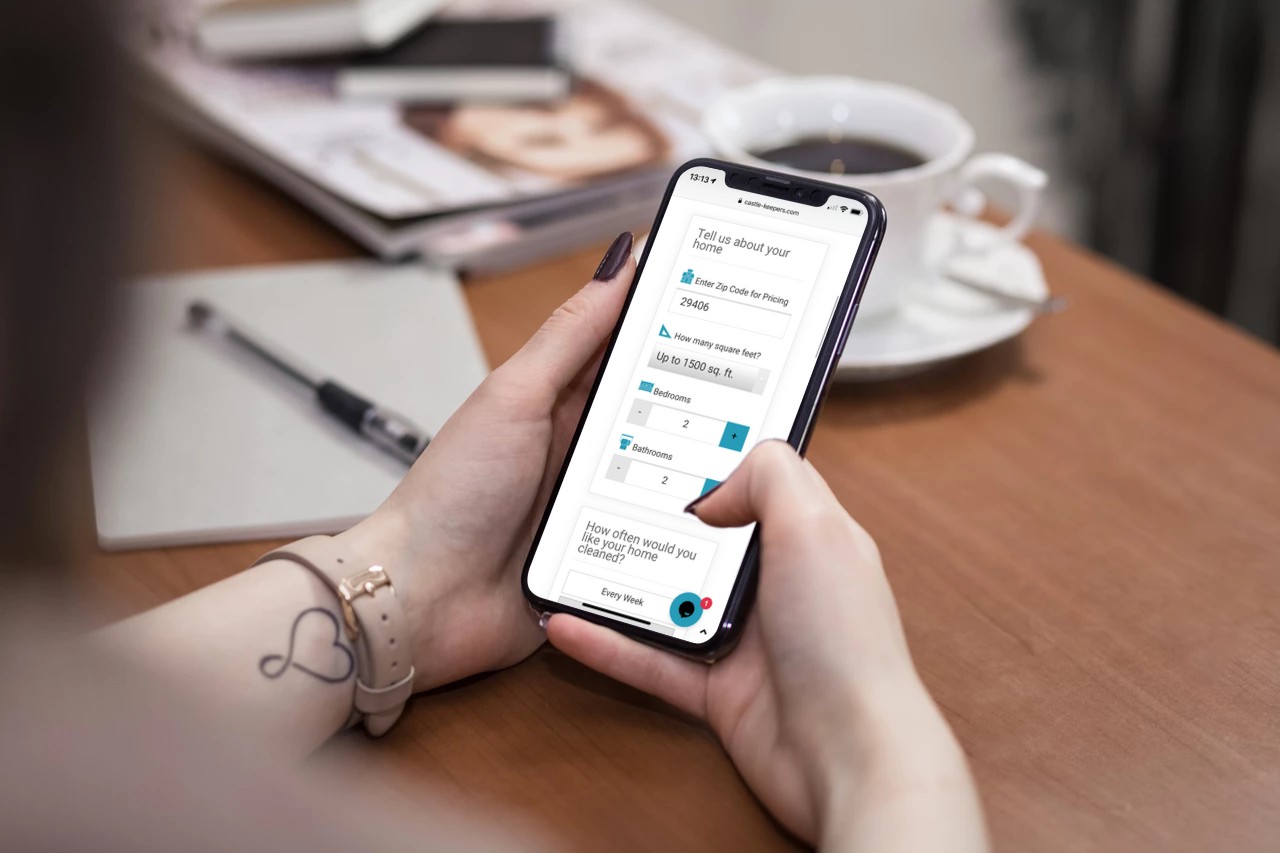 Our company understands that integration of real time information and availability across a maid service platform is essential for ensuring seamless customer experience and easy job organization for your business. Our RTA system incorporates current information across different features of our application, including cleaner availability calendars, request forms, and booking forms. This type of comprehensive unification of actual data brings enhanced efficiency and efficacy to your business and an instantaneous response to your clients.
Better business organization with automated operations
Our app is a unified system that allows your customers to book online without need for additional, separate platforms. This same functionality allows you to seamlessly integrate all their lead data – all customer info is funneled directly into MaidCentral's CRM and placed in your calendar based on client preferences and the real time availability you applied to your schedule. This tie-in of your appointment booking and production software means you're under no risk of overbooking. You enter availability data and our software automatically handles the rest.
Improve your online presence and user experience!

24/7 booking based on your criteria and
daily revenue goals
MaidCentral is advanced software that allows real time availability for booking and quotes that brings 24/7 functionality to your business. Your clients will receive the information they need at any time of day. They can book your services at any time without the need to pick up a phone. This saves them time when scheduling a cleaning, and saves time for your back office while increasing your daily sales. Finally, there's no more risks of double booking since our automated RTA integration handles everything without any need for multiple data entry from your staff.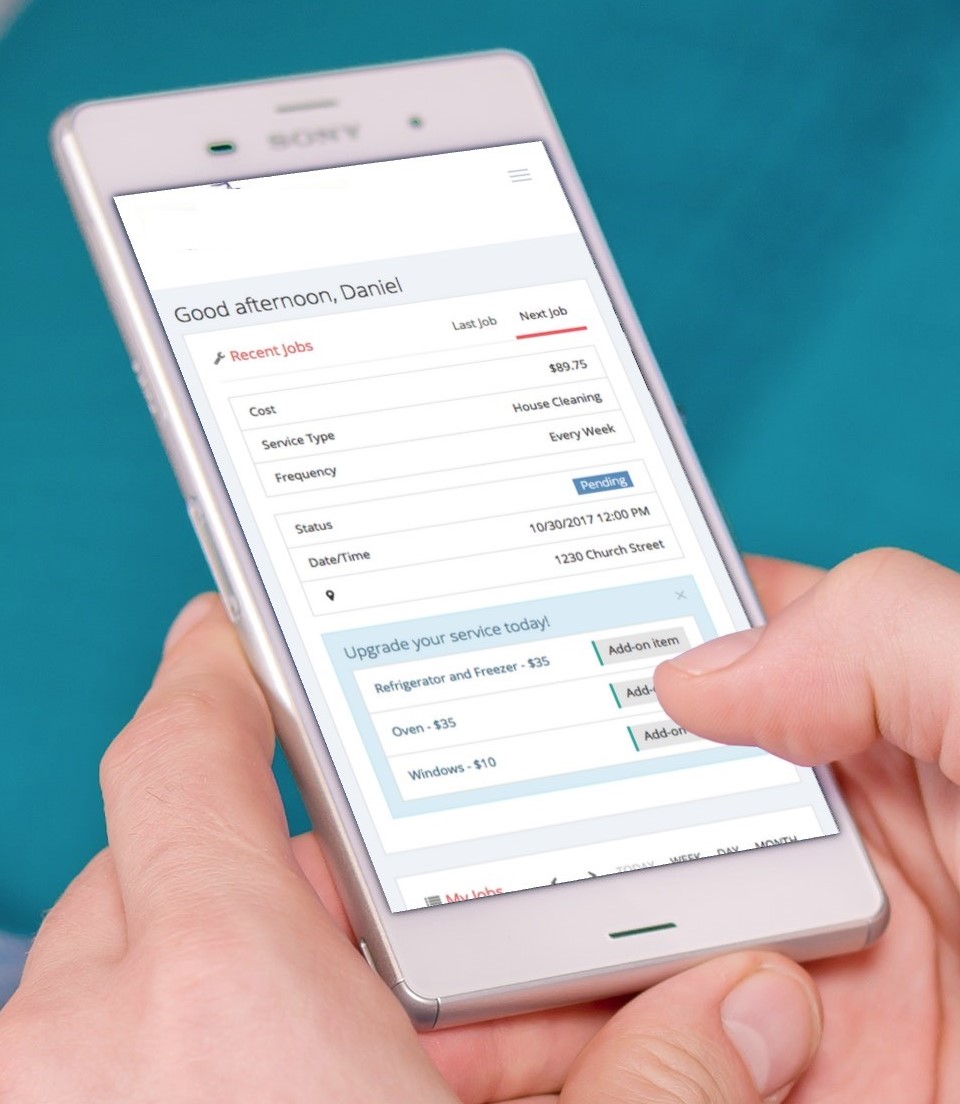 Choose our real time availability & booking for numerous benefits
Our company allows you to create a more streamlined, efficient, and functional scheduling and employee organization system by bringing real time availability into your booking and job-tasking efforts. By using MaidCentral app, you will be able to enhance your day-to-day operations through the following capabilities: 
Easily modify your available and unavailable dates
Change your daily revenue plans and service scope
Set up an automated booking organization system based on your criteria
Automatically schedule services according to your availability & the areas you serve
Conform employee availability with your customer demand
Frequently Asked Questions
How does real time availability scheduling work?
Real time availability booking is a system that combines your current information on the available workforce and time slots and client preferences and requirements regarding your cleaning services. 
By incorporating real time data into your different business operations, including online scheduling and quote requests, you create an automated system that independently operates certain aspects of your business.  
For example, the real time availability feature allows you to completely automate all your booking requests. The system itself will inspect customer requests, cross-reference it with your available time slots, and appoint a possible slot to your customer.  
This automation is what makes your business operations more efficient and what enhances customer satisfaction with your company. Everything happens almost instantaneously, allowing customers to quickly book a service, and eliminating the need for your staff to manually check every single appointment.  
What are the advantages of real time availability software?
Knowing what benefits real time availability brings to your business is what will potentially drive you toward incorporating a software solution that brings such capability. Here are the biggest benefits of choosing to incorporate RTA into your daily operations:
Far less downtime for your house cleaners during workdays
Advanced planning and dispatching
Easier and more efficient task management
Improved appointment scheduling and handling
Enhanced comfort and ease of use for your clients
Better dependability
24/7 availability to your customers
Eliminated potential for double booking
No more need for repeated data entry across your cleaning service software platform
What features does real time availability scheduling need?
When you're looking for real time availability from your maid service software, you have to be aware of the most important features you should look for. Knowing what to expect and demand out of your solution is vital for ensuring you're purchasing the right one for your company. Some of the essential features of a RTA are:
Allocation of available time slots based on your available cleaning hours
Customization of availability based on your planned daily capacity and revenue
Integration of online booking based on your employee schedules
Instant real time pricing information
All-in-one system that sends vital data directly to your CRM
Absolute data security of your company and your clients
Detailed real time reports
How do I choose a software with real time availability?
The only trick to choosing a maid software that provides RTA functionality is to go for one that directly corresponds to your current business requirements, as well as your plans for the future. You should consult your staff, inquire about their needs, and find a solution that caters to your entire company. 
However, you should also remember that it's always better to purchase software that has advanced features you might not need now, but could need as your company grows. Finally, make sure to find software that is easy to incorporate into your current operations and that will scale well as your business continues to expand.
Which maid service app offers advanced real time availability & booking system for improved operations?