Professional Online Text Messaging Software for Cleaning Businesses
Full-featured software solution for cleaning companies that lightens your workload and helps optimize your workflow. Discover for yourself why MaidCentral is a great choice for your maid service by booking a one-on-one demo today.
Take communication with your staff & clientele to the next level
The MaidCentral software for residential cleaning companies has two-way text message communications and SMS. Text messages allow you to communicate seamlessly with your existing customers to reduce skips and lockouts with service reminders and on the way notifications, and allow your customers to reply quickly to your messages. The app also facilitates communication with your employees and promotes staff engagement. Finally, it includes comprehensive dashboards that enable you to easily track messages and reply to them in one convenient place.
Privacy & security
MaidCentral uses cutting-edge redundancy and safety features to safeguard your data.
Greater profitability
Extensive dashboards facilitate long-term planning by providing a bird's eye view of all communications.
Satisfied customers
User-friendly communication, payment, and booking systems drive client satisfaction.
Employee involvement
Give your staff easy access to all bookings, wages, and resources in a single streamlined program.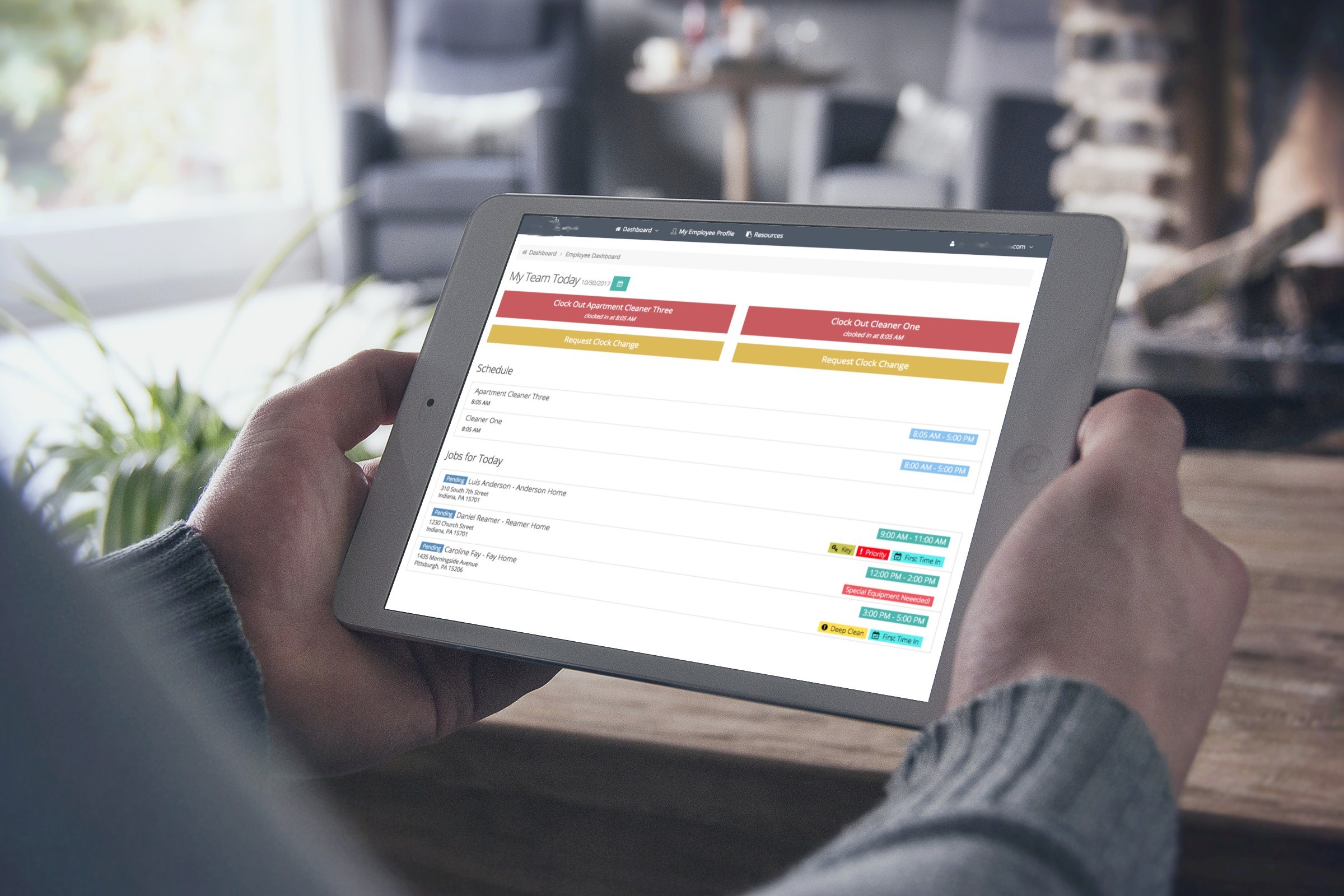 Supercharge your marketing with our two-way business texting software
MaidCentral allows you to automate your outbound marketing with SMS. After a customer receives an online estimate you can automate the follow up process with timely text messages that are engaging and increase your chances of closing the sale. By providing you with the full suite of tools you need to effectively follow up on leads, our app for cleaning businesses makes it easier for you to attract and retain loyal clients.
Want to streamline your processes reduce back office work?
If so, MaidCentral is the perfect software for your cleaning service!
Our online text messaging software facilitates in-house communication
You can also use the MaidCentral software for cleaning companies for all of your employee communication and engagement. You can send out broadcast messages to all of your team members. And they can reply in one centralized messaging channel. This helps keep everyone in the loop and takes the hassle out of making adjustments and reorganizing on the fly. In addition, all of your texts and their replies are recorded on their employee account, so you will always have a record of important communications.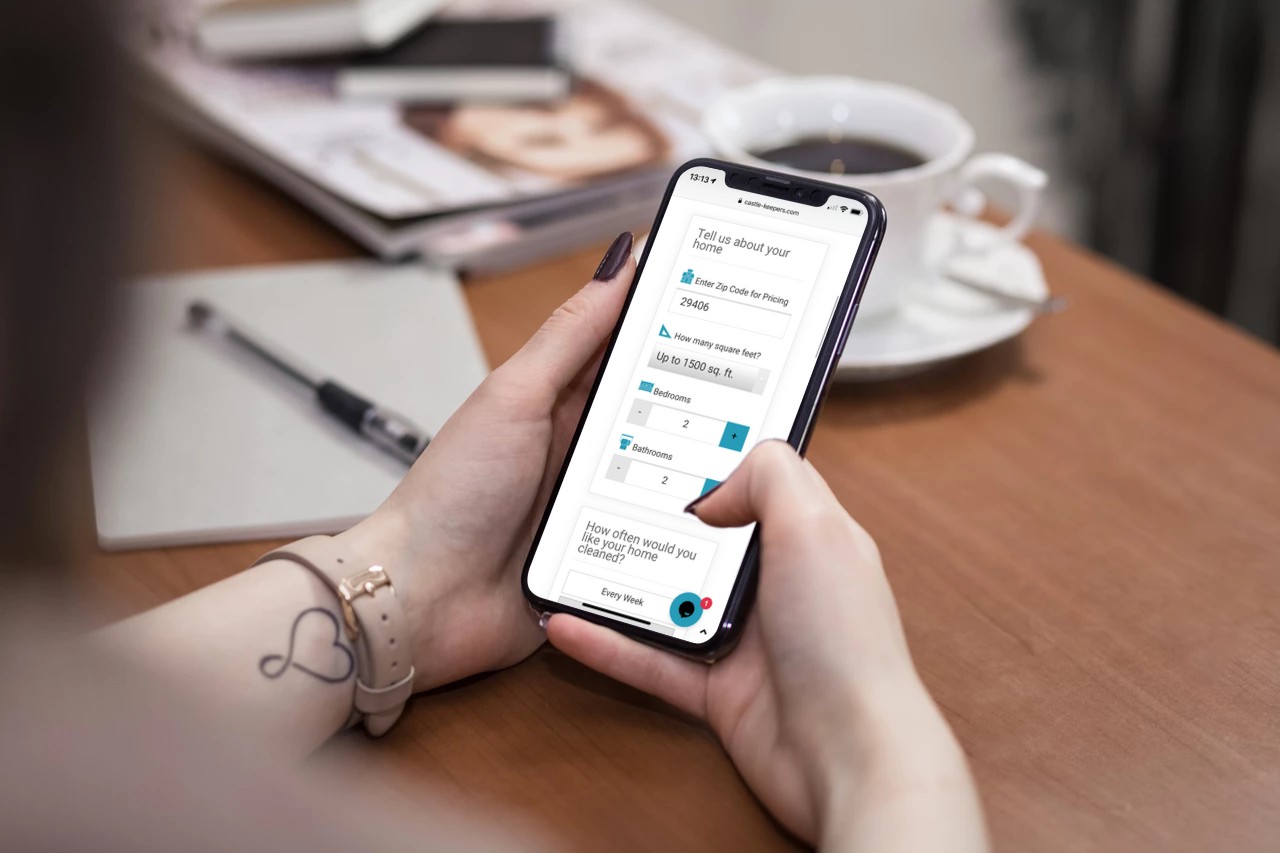 The mind behind MaidCentral, Tom Holland, has been a prominent member of the cleaning industry for over 25 years. His extensive experience has given him a deep understanding of the specific problems maid service owners and managers contend with on a daily basis.
His desire to solve these issues has led him to create MaidCentral. By being designed from the ground up to cater to the needs of housekeeping firms, this cutting-edge software for cleaning businesses contains many highly specialized functionalities that more generalized solutions simply can't match. It has since been adopted by many reputable companies.
Enjoy a bird's eye view of your company's communications
MaidCentral has communication dashboards where you can read and reply to all of your customer texts, and every message is added as a note to your customers account. This increases transparency, facilitates follow-up planning and analysis, and gives you deeper insight into the key functions of your company. It also helps keep track of client requests and preferences, which promotes customer satisfaction and loyalty in the long run.
Partnered with the leading housekeeping service providers

Streamline your operations with our
software for cleaning companies
MaidCentral is an all-in-one toolbox that contains all the functionalities maid service managers and owners need to communicate with their customers and employees, organize the day-to-day activities of their company, collect crucial data for effective long-term planning, and ensure the success of their residential cleaning firms. Instead of juggling multiple incompatible programs, you can now get all of these things done in a single state-of-the-art software.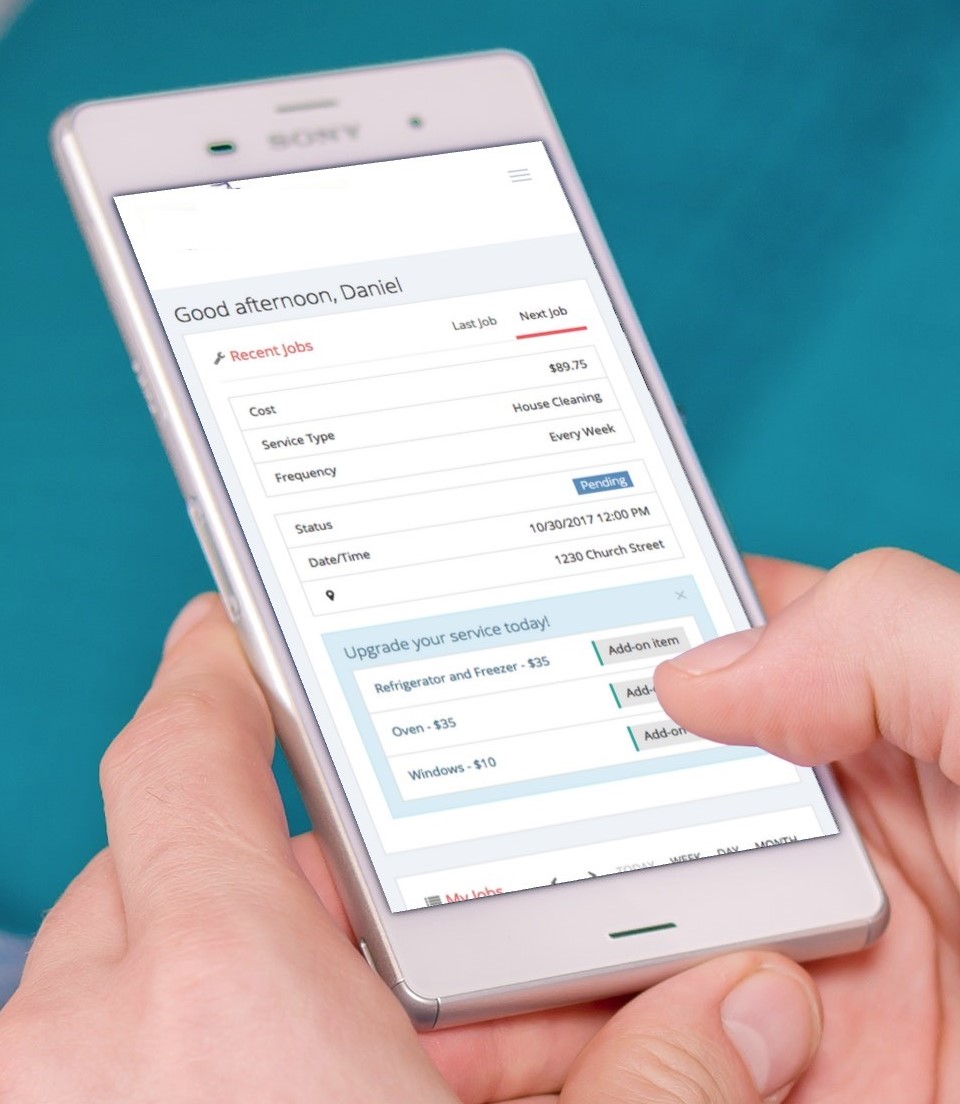 MaidCentral is your strongest ally on the path to success
Our software for cleaning service providers is specifically designed with the cleaning industry in mind. With its comprehensive suite of professional-grade functionalities, which include high-quality online text messaging and industry-specific KPI tracking, it's the obvious choice for housekeeping company owners everywhere. Some of the many benefits MaidCentral brings include:
Limiting the amount of repetitive back office work that needs to be done.
Providing you with the critical data you need to make long-term decisions.
Taking full advantage of possible leads by automating marketing and sales.
Boosting client and employee retention, satisfaction, and engagement.
Building a community of highly accomplished maid service providers.
Frequently Asked Questions
Why is effective client communication important?
Building strong relationships with your clientele is absolutely essential for success in the maid service industry. Strong communication helps you attract new customers, as well as foster trust and loyalty in your existing clients. It can include written communication, such as invoices, emails, and two-way business texting, as well as verbal communication such as phone calls and face-to-face meetings.
What is the best way to communicate with clients?
It depends. Some customers prefer to communicate via phone, others like to use online functionalities such as quote request forms, and others still choose online text messaging. As a housekeeping service provider, it's up to you to accommodate your clients by giving them the freedom to select the way in which they will contact you, be it phone, email, online form, or two-way business texting.
The MaidCentral app for cleaning businesses provides you with inbuilt online text messaging, booking forms, quote request forms, and other functionalities you need to effectively communicate with both your clientele and staff. If you'd like to see what these functionalities look like in action, contact us today and book your one-on-one demo.
Is it better to send an email or text message?
Marketing industry research shows that 98% of text messages are read, versus 6% of emails. This makes two-way business texting far more effective than email when it comes to following up on leads and communicating with customers.
How do you keep track of client communication?
The MaidCentral software for cleaning companies contains specialized communication dashboards that enable you to easily read and reply to your clients' texts without needing to scroll through numerous tabs or use disparate online text messaging apps. This significantly cuts down on back office work and enables you to devote more time to things that can more tangibly contribute to the success of your firm.
Which is the best online text messaging app for cleaning businesses?