Modern
Sales Dashboards & Reporting App for Cleaning Companies
All-in-one software solution for cleaning businesses that lessens your workload and simplifies your processes. Schedule your one-on-one demo and discover for yourself why MaidCentral is the right choice for your firm.
Effectively manage & review key sales data in one place
Growing maid services need to be able to promptly identify, follow up on, and keep track of new and old sales leads. This can be difficult to achieve when you do all your reporting in spreadsheets. The MaidCentral software for cleaning companies provides an efficient solution to this problem by enabling you to quickly build high-level sales dashboards and reporting systems that give you a bird's eye view of your sales pipeline.
Secure system
Your sensitive data is protected behind multiple layers of redundancy and security.
Profit boosts
Comprehensive data analysis and forecasting functionalities ensure long-term profits.
Customer satisfaction
Keep things convenient for your clients by delivering a timely and hassle-free service.
Team involvement
Having all tasks, wages, bookings & resources in one place boosts staff productivity and engagement.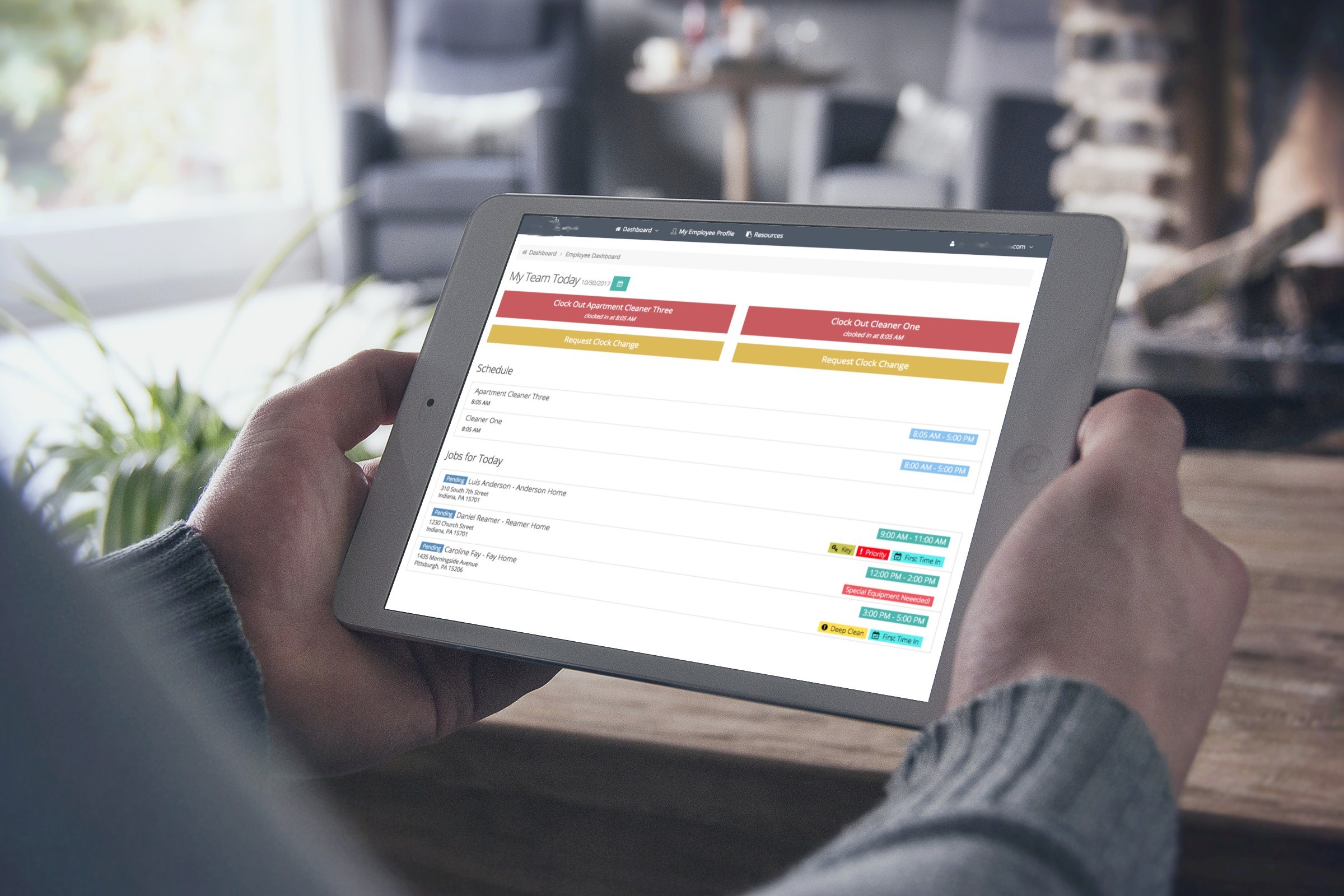 Our
app for cleaning businesses
streamlines your workflow
MaidCentral is where all of your leads and quotes will be generated. You can create automated follow processes, and you have sales dashboards where you can track the entire sales journey. You can manage leads and quotes in the next steps. Enjoy the convenience of having essential sales data collected and presented in a single modern system that ensures effective lead follow-ups while also cutting down on time-consuming legwork.
Want to optimize your workflow and cut back office work?
MaidCentral can do all that for you and more!
Take your lead tracking & follow-up to the next level
The MaidCentral sales dashboard and reporting software contains three columns: new leads, leads contacted, and leads followed up. New leads can be entered by a member of your office staff or they could come via your website's lead capture forms or online booking functionalities. Once you reach out to them, they'll be moved to the "leads contacted" area, from where you'll be able to easily give them a quote, send additional messages, and set timed reminders for each individual lead.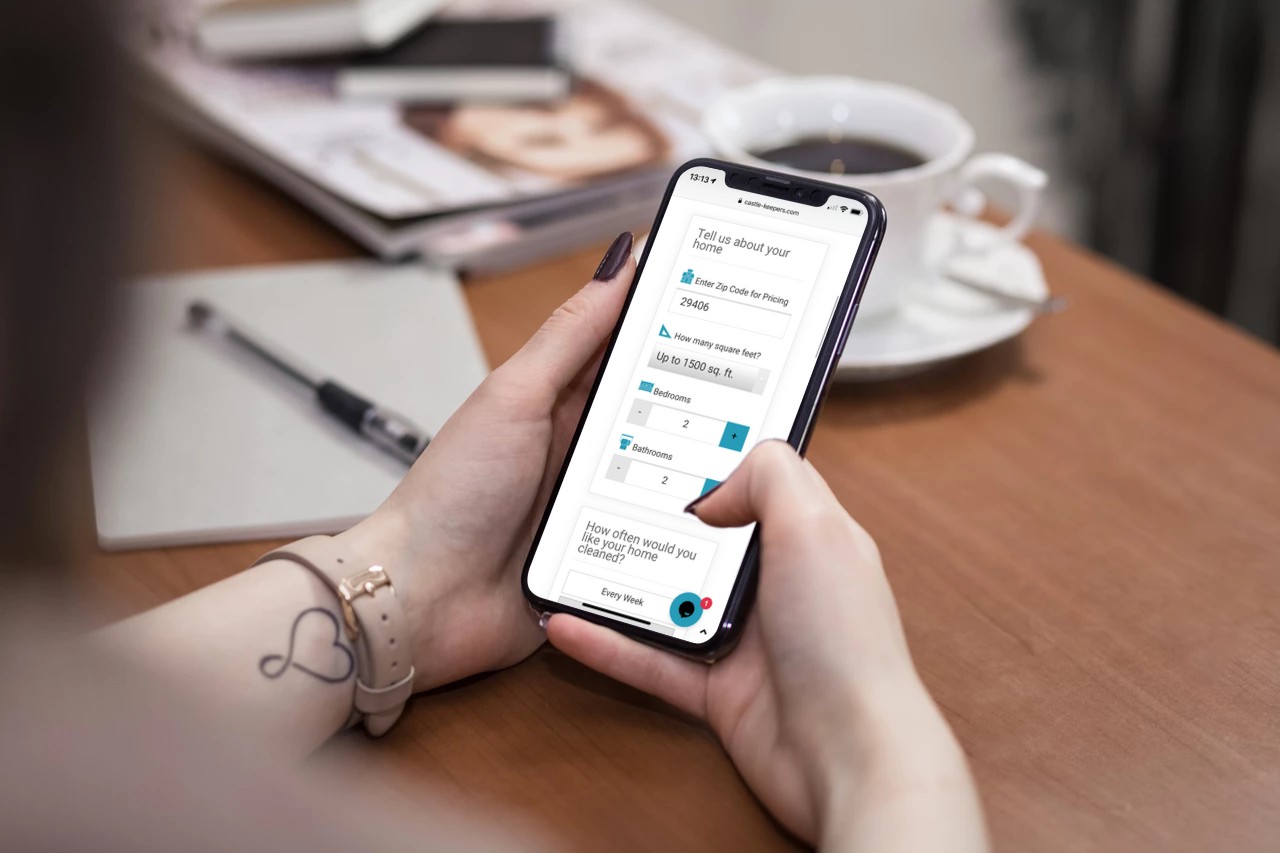 Our leader, Tom Holland, is a cleaning industry veteran with more than two decades of experience. While growing and managing his own successful cleaning company, Castle Keepers, he has recognized various challenges maid service owners struggle with on a daily basis that aren't addressed by any existing program.
That's why he has created MaidCentral: a state-of-the-art
app
that includes the full suite of functionalities
cleaning business
owners need to manage their daily operations, grow their firms, and facilitate communication with their staff and customers. Our many reputable clients attest to the quality of what we provide.
Executive
sales dashboards & reporting
ensure long-term success
Our software for cleaning businesses can help you measure sales KPIs and track customers won and lost, and how much additional revenue you have generated from sales activities. You can track sales close rates from lead to quote, and segment your sales by one time and recurring sales. You can run pipeline reports that show who your best sales reps are and track their close rates. And you can track leads by marketing source so you can identify your best client acquisition channels.
Trusted by the leading maid service providers

Create detailed dashboards that bring your team together
The MaidCentral software for cleaning services enables you to build scalable and flexible dashboards that collect multiple reports in a single place to help your office staff hone in on the metrics that truly matter. Ensure success by providing your team with powerful, yet easy-to-understand analytics. All changes are tracked, so you can effortlessly maintain the ideal dashboard view regardless of how many people have access to the shared dashboard.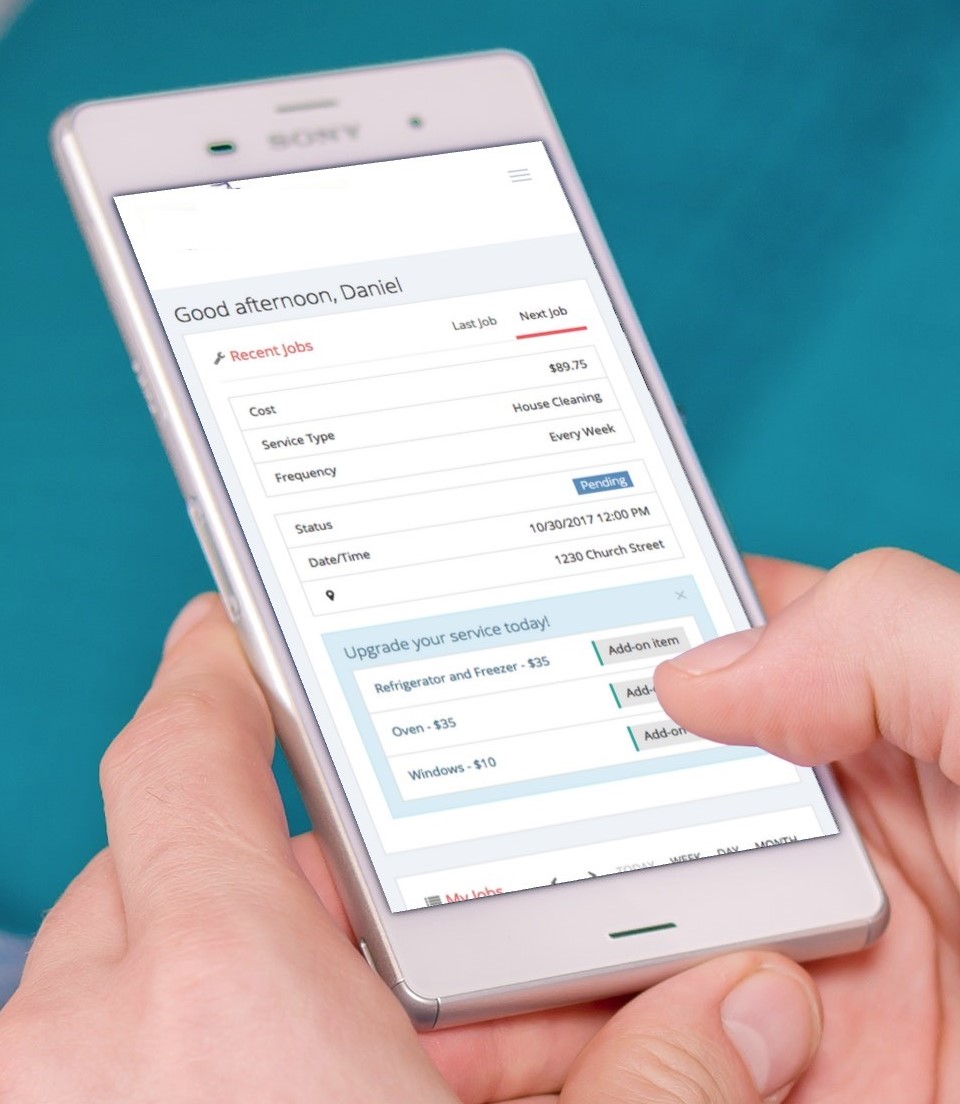 Bring out the best in your business with our help
Unlike other management programs, our software has been built from the ground up with cleaning companies in mind. We're dedicated to helping our fellow maid service owners and managers boost their profits and leave their competition in the dust by supplying them with the professional toolset they need to manage every aspect of their firm. MaidCentral offers a host of advantages, including:
Cutting down on back office work by automating repetitive tasks.

Helping you determine optimal pricing by providing crucial data.

Increasing your profits by streamlining lead follow-up processes.

Providing effective avenues for digital marketing and advertising.

Making you a part of a community of successful business owners.

Helping boost employee satisfaction, retention, and efficiency.
Frequently Asked Questions
Why do you need a sales dashboard?
A sales dashboard presents an intuitive overview of your key performance indicators (KPIs). By serving as a visual representation of your real-time sales data, it makes it easier for you to check in on your progress toward sales targets and goals. It's especially handy when evaluating performance, devising compensation plans, planning sales strategies, and pinpointing areas that require improvement.
What should a sales dashboard include?
Knowing which KPIs to measure and how to interpret the story they tell is essential for the success of your firm. The metrics you choose should be well-defined, actionable, and relevant to the performance of your cleaning business.
Key sales dashboard metrics include:
Lead conversion rate

Customer acquisition cost

Sales target

Sales growth

Number of sales opportunities

Sales opportunity score

Net promoter score

Sales per rep

Customer churn rate

Customer lifetime value

Average revenue per unit
At MaidCentral, our app for cleaning companies comes pre-packed with industry-specific KPIs and metrics. By specifically catering to the needs of maid service owners and managers, our app makes it easier than ever to create the right sales dashboards for your residential cleaning service.
What are sales performance reports?
A sales performance report supplies data on estimates of the total and expected value of your pipeline. By providing these estimates in a way that's easy to understand and evaluate, the report enables you to assess your performance and increase your long-term profits by devising more effective sales strategies.
Why is sales reporting important?
The importance of sales reporting can't be overestimated. These reports help cleaning company managers monitor the functioning of their sales team, plan and execute meaningful sales strategies, make decisions in regards to the sales forecasting process, and reduce or maintain the length of the sales cycle.
By allowing you to keep all your sales data in one easily-accessible spot, the MaidCentral software for cleaning services simplifies the sales reporting process and makes key metrics readily available to the other members of your office team. This facilitates communication and makes effective planning that much easier.
What's the top sales dashboards & reporting software for cleaning companies?