Advanced Lead Tracking & Reporting For Successful Customer Acquisition Retention
We have developed a cutting-edge lead tracking app that also offers detailed and intuitive reporting capabilities. Our system allows your company to accurately determine the source of your leads, monitor where those leads are positioned within your marketing and sales funnel, and pursue the best actions for closing the sales based on the information gathered.
Comprehensive lead tracking for your company's growth
Our lead source tracking and reporting tool allows you to determine, track, and monitor all your lead sources originating from multiple marketing channels. This includes leads from your email marketing, organic searches, paid advertising, social media, referrals, word of mouth, direct mail, as well as blog articles on your company website. The exact source of each incoming lead helps pinpoint successful marketing campaigns and identify room for future marketing optimization.
Our lead tracking & reporting system brings these benefits
MaidCentral has designed advanced tools for lead tracking and reporting that will enhance your operations in the following ways:
Experience
Monitor the steps taken prior to, during, and upon service purchase to track customer experience and generate more successful leads.
Organization
Our lead tracking app allows you to monitor all vital data within one organized and intuitive system for better information organization.
Goals
Keep track of your current goal completion and set new realistic goals for your company by correctly assessing your lead information.
Effectiveness
Boost your company's marketing effectiveness by closely inspecting the success of your ongoing marketing campaigns.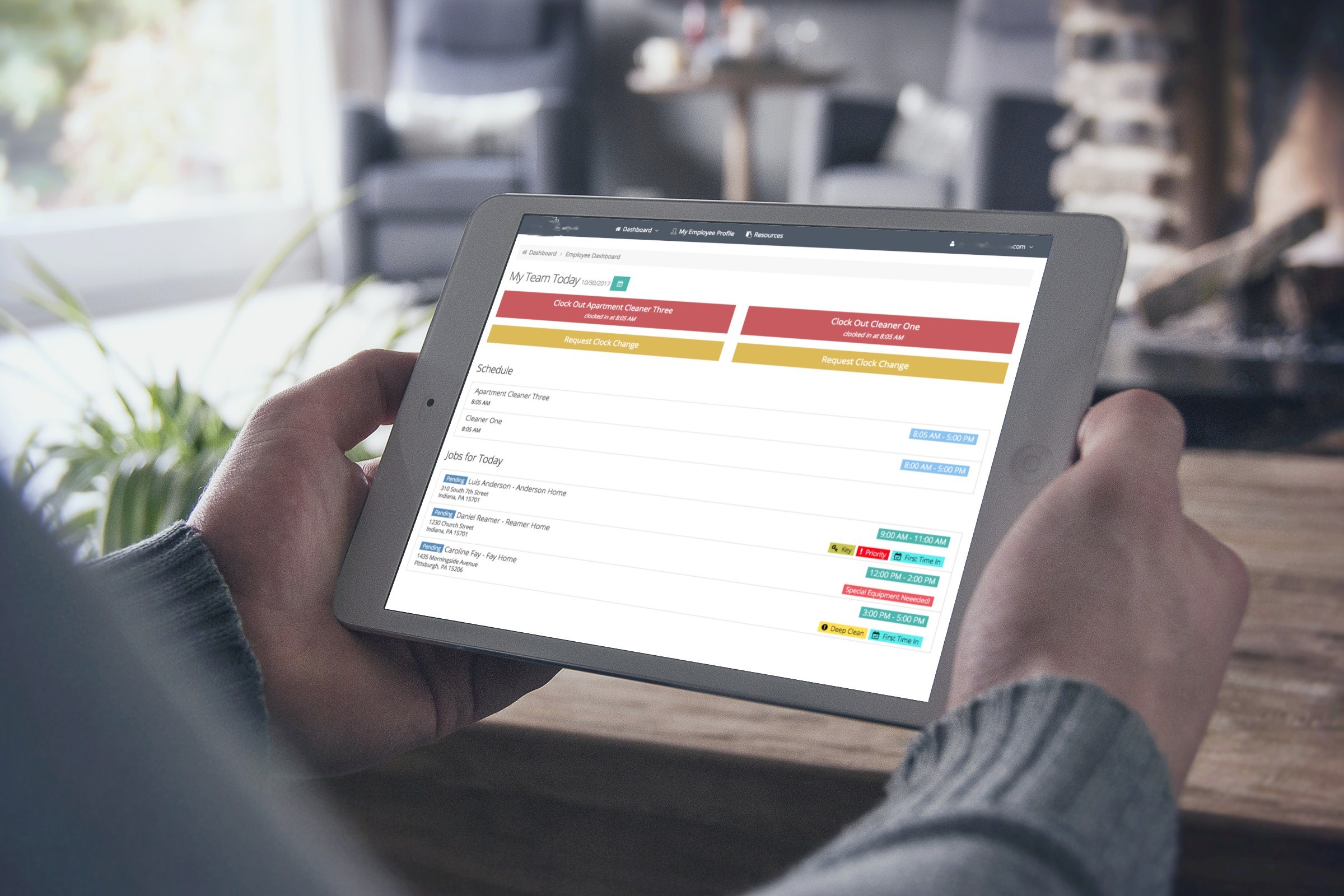 Step up your marketing and sales with lead tracking & reporting
Our lead tracking and reporting software collects and sorts the important data on your leads. Our software can help you identify information about your customer's location, satisfaction, preferences, and engagement. This helps improve your service and apply precisely targeted marketing across different channels and toward different audiences within your current and prospective customer pool. Your efforts become more effective and bring in more revenue.
Improve your marketing efforts today!
MaidCentral is here to enhance your lead tracking processes by offering you a cutting-edge tracking and reporting system that will help you better identify and track your leads and implement that information in your marketing efforts.
Rank your leads through single-lead revenue analysis
Our lead tracking and reporting system allows you to identify the exact revenue from each individual lead and determine its score in this vital category. From there, you can fine-tune your service and marketing campaigns to boost revenue from each individual lead. What's more, you can also identify successful leads and envision strategies for attracting customers within the same or similar category. This ensures a constant influx of high-scoring leads for your business.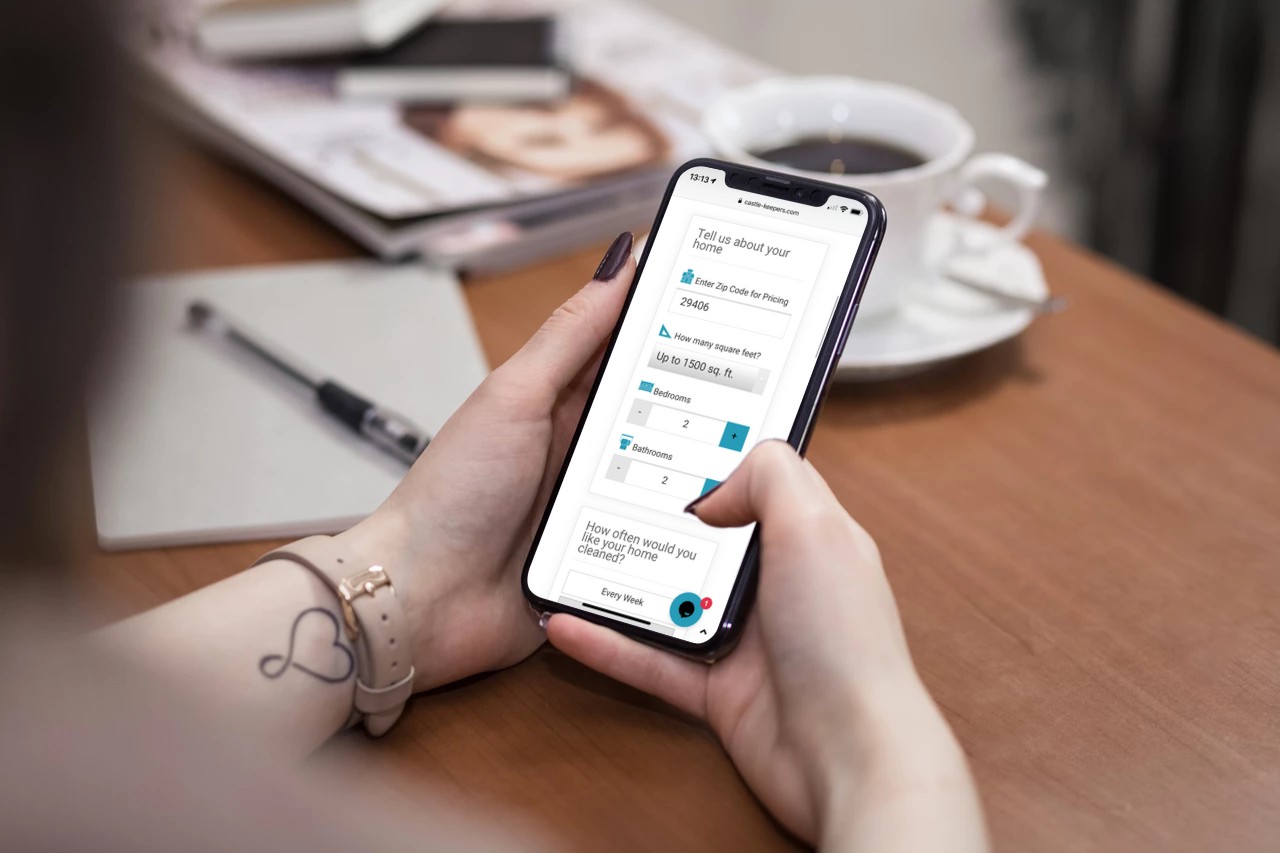 MaidCentral understands the importance of lead generation, identification, tracking, and reporting for modern business operations. We have implemented a comprehensive lead source tracking and reporting tool that allows you to see where the leads are coming from, determine the different types of leads, and create detailed reports with lists across the various categories. An in-depth overview allows you to adequately implement the information toward envisioning new marketing strategies and targeting the leads that bring in most revenue.
Easy lead tracking for establishing marketing source efficacy
MaidCentral brings advanced lead source tracking capability that allows you to inspect the number of leads generated by each of your marketing campaigns across different outlets. This helps you determine the efficacy of each implemented strategy and points out to areas that require further fine-tuning. What's more, our lead source reporting will improve your marketing decisions by supplying you vital information about proven ROIs and successful campaigns.
Detailed lead reports for successful customer recognition

Consolidate information for seamless & streamlined access
Our lead source reporting tools makes it easy to organize and consolidate all the gathered information across different categories. This enhances your data inspection, monitoring, and utilization by highlighting vital statistics within each category. Organized access to lead data reduces the time necessary to adequately investigate and oversee your leads, which brings greater operational efficiency and faster data incorporation within your business strategies.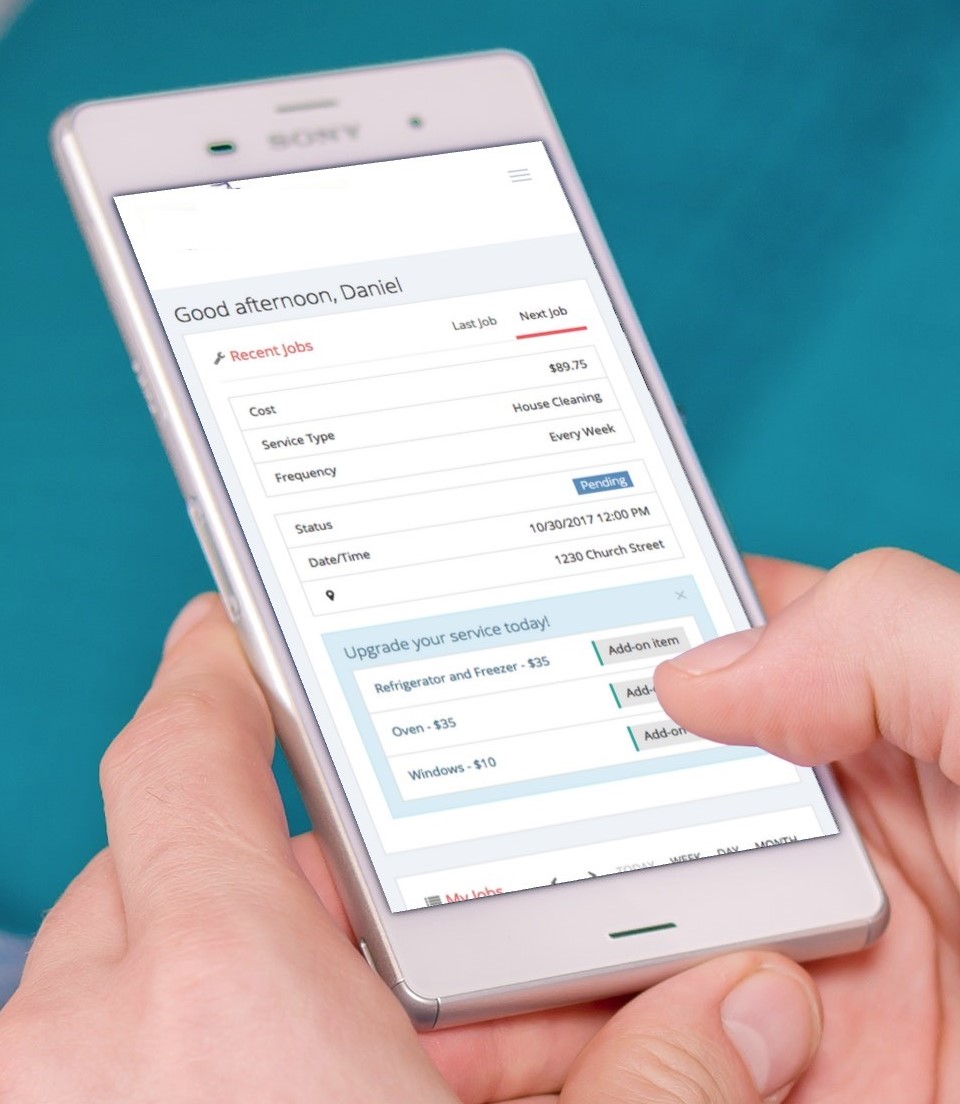 Our lead tracking & reporting app for a more successful business
MaidCentral helps boost your marketing efficiency, improve your customer engagement and satisfaction, and bring in additional revenue by helping you identify both successful leads, as well as those that require more attention. Our software allows you to collect, monitor, and track vital information about your leads with the following functionalities:
Identifying and tracking the source of each individual lead
Determining the revenue brought in by separate independent leads
Collecting vital information about your different leads
Providing advanced capability for sorting and organizing collected data
Supplying detailed reports on your leads across important categories
Frequently Asked Questions
What is a lead source?
A lead source refers to a medium through which your client hears about your business and the services you offer. These lead sources are usually the primary reason behind a potential client visiting your website in an attempt to learn more about your products and services.
Why is a lead source important?
Identifying the source of your leads and realizing where they're coming from and why is paramount for understanding how your potential customers manage to find your company. This allows you to improve buyer journey and customer experience with targeted interactions, communication, and content.
What's more, accurately determining the source of your leads also helps implement successful sources to attract even more customers with methods that work. This makes it important to implement a lead tracking and reporting system into your operations.
From here, you can focus your attention on successfully converting the leads that come to your company. This is a process called lead management, and it involves keeping track of and nurturing your leads through various channels until they convert.
What is lead tracking?
This practice identifies and pinpoints the exact source of your leads, i.e. the people visiting your online presentation. To successfully track your leads, you need to implement a lead tracking app that provides the following features:
Prospect tracking: Successfully keeping track of all your incoming leads is paramount for tracking. Prospect tracking consists of logging your website visitors, identifying the pages they visited, and tracking the development of their visit.
Data collection: A comprehensive lead tracking and reporting software should collect information from different sources, including social media interactions, website visits, email analytics, and submission forms and help you develop customer profiles.
Information organization: Lead tracking software should allow you to organize your leads into different categories for easier access, inspection, and monitoring. This makes it easier to track and implement useful information.
Lead scoring: Leads that come to your company differ according to their readiness to engage and convert. A tool that also scores leads will better identify successful strategies and help you implement them to other incoming traffic.
Lead nurturing: Finally, you also have to think about nurturing your leads until they decide to convert and engage your company. Such long-term leads require regular interaction and targeted campaigns until they hire your services.
MaidCentral has developed cutting-edge lead tracking and reporting tools within our cleaning service software that offer all the necessary functionality. We will help you track, nurture, and convert your leads in an efficient and effective way. Reach out to us today!
What are the main types of lead sources?
Knowing the most common sources of leads will help you identify them more easily. However, it will also give you a glimpse into the most effective lead sources you should implement into your operations.
A lead tracking app tracks all the leads that come into your website. On the other hand, exploring the most effective leads will give you an idea on which campaigns and strategies to start in order to grow your business further. Some of the most common sources of leads are:
Blog posts
Landing pages
Organic traffic
Guest posts
Direct traffic
PPC ads
Affiliate marketers
Micro-influencers
Social media
Paid social ads
Direct marketing
Traditional marketing
Referrals
Trade Shows
Why is it important to track leads?
Comprehensive and efficient tracking is one of the most important aspects of operating a successful business. Implementing a lead tracking and reporting system will bring the following benefits to your operations:
Identifying most-viewed pages and inspiration for further content targeting a similar niche.
Determining the source of leads that bring in most traffic to your website and focusing on strengthening marketing efforts in those areas.
Recognizing marketing campaigns that refer the fewest leads and deciding whether to focus your efforts elsewhere or to advance those interactions.
Pinpointing the CTAs that offer most conversions and applying similar verbiage across your website to boost conversion rates.
Mapping the customer journey across your website to implement the data into creating a more satisfying customer experience.
Increasing the efficiency of your operations by scoring the leads according to their conversion rates and implementing successful conversion tools.
Spotting inactive and active users and taking action to revitalize users who haven't interacted with your company for some time.
Which lead source tracking and reporting app can help me advance by cleaning company?
MaidCentral is here to transform your day-to-day operations and improve your customer attraction, satisfaction, and retention by advancing your lead management. Our lead tracking and reporting app will enhance your lead identification and allow you to pinpoint room for improvement of your response and marketing efforts.
We also aim to enhance the efficiency and effectiveness of your marketing and business processes by offering other key functions within our cleaning service software, such as:
Detailed tracking of key performance indicators for your cleaning business
Contact us today and we'll tell you more about how we're here to boost your business!