The Best Online Customer Review Software for Cleaning Businesses
All-in-one app for cleaning companies that streamlines the day-to-day tasks of running your business, boosts staff productivity, and facilitates communication with your clientele. Book your one-on-one demo and see MaidCentral in action today.
Get more reviews on Google & other platforms
Since online reviews are so important to the success of your maid service, it's time for you to stop thinking about them and start taking action. Fortunately, we're here to help! The MaidCentral software for cleaning companies allows you to measure customer satisfaction after every visit and put your review generation process on autopilot. With this simple system in place, you'll be able to generate more online reviews than ever before while getting back some valuable free time that can be spent running the rest of your business better.
Using our app ensures the following benefits for your brand
Choosing MaidCentral as your dedicated cleaning company software solution will enable you to reap the following benefits of adequate custom branding implementation:
Boost to profits
Your sensitive data is kept safe behind multiple layers of security and redundancy.
Boost to profits
Ensure greater long-term profits by using modern forecasting and data analysis functionalities.
Boost to profits
Your sensitive data is kept safe behind multiple layers of security and redundancy.
Boost to profits
Ensure greater long-term profits by using modern forecasting and data analysis functionalities.
Happy customers
Demonstrate care and respect for your clients by consistently providing a timely and convenient service.
Happy customers
Make your team's life easier by keeping all their wages, tasks, bookings & resources in one place.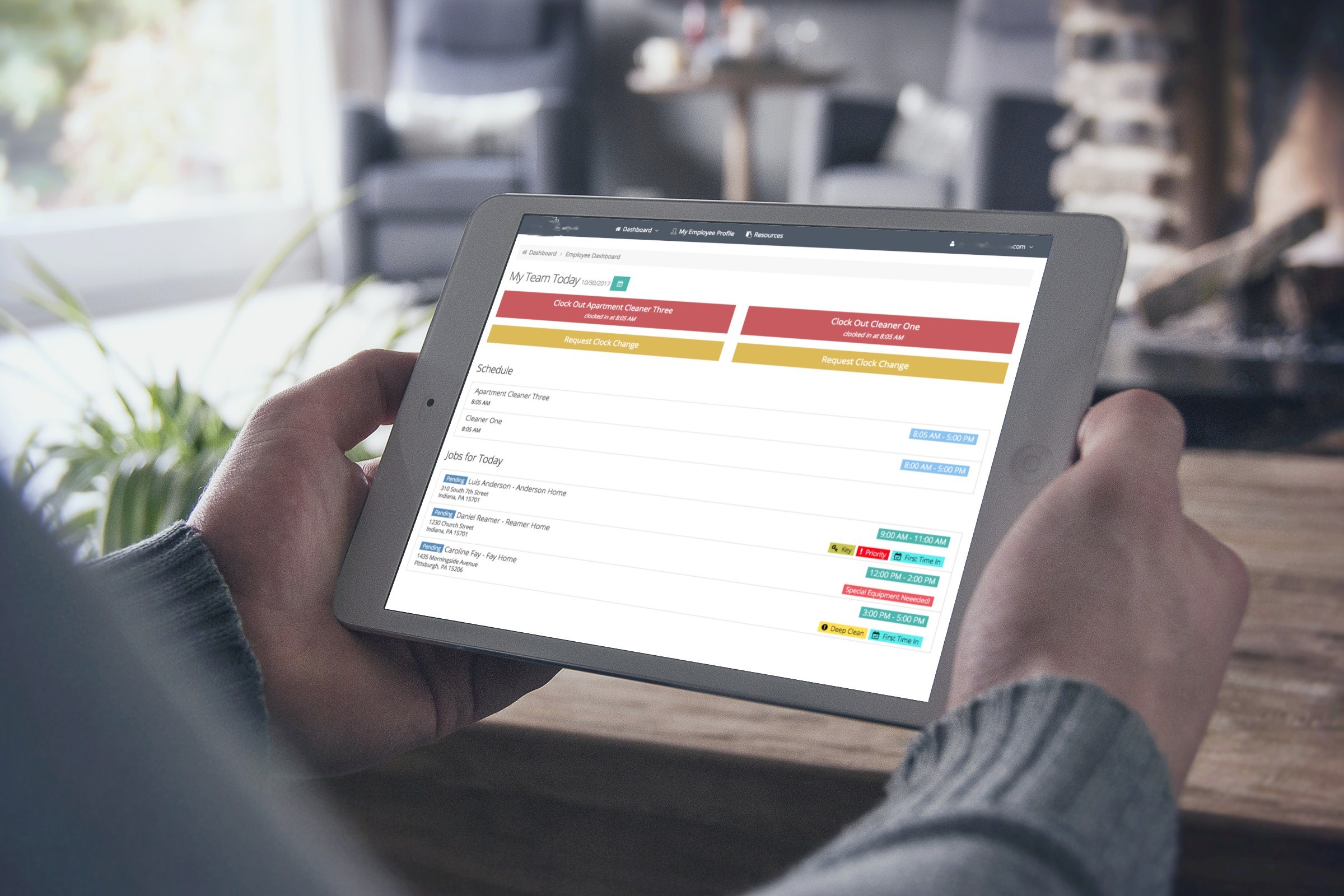 Why use online reputation management software for cleaning services?
5-Star reviews from satisfied customers are the online equivalent of positive word of mouth, and one of the main factors clients consider when deciding whether to put their trust in you or your competition. With MaidCentral, you can set up a user-friendly platform that will easily generate online reviews by prompting your customers to rate your business after each service. Our app also enables you to leverage these reviews by managing and displaying them in a manner that best serves your goals.
Want to reduce your workload and streamline your processes?
MaidCentral will help you do just that!
Collect highly detailed & customizable online customer reviews
The MaidCentral app for cleaning companies enables you to tailor your online ratings and reviews by adding specific questions and criteria your clients can answer and fill out when providing their thoughts on the service they received from you. This not only allows you to subtly showcase your strengths and demonstrate to your customers that you care about their needs and concerns, but also gather crucial information you need to adjust and refine your services in the future.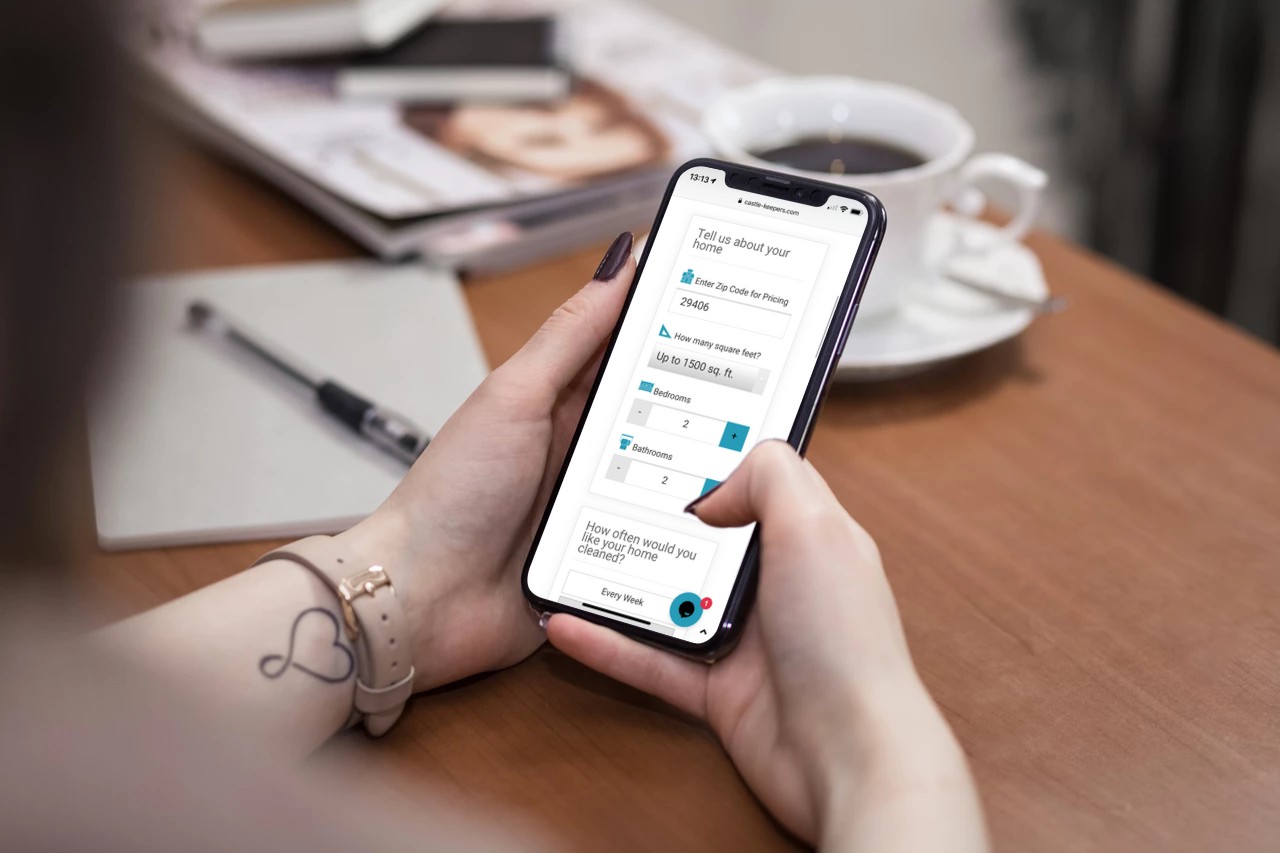 Our founder, Tom Stewart, boasts an impressive track record in the industry that spans more than 25 years. His company, Castle Keepers, has performed over half a million cleanings. His deep understanding of the challenges maid service owners face has enabled him to create an app that is built to handle the specific issues they deal with every day. By using MaidCentral, you'll be drawing on his long-standing industry experience and following in the footsteps of our many successful clients.
The best reputation management software gives you full control
The MaidCentral review management software for cleaning businesses does a lot more than just gather reviews. It also helps you provide additional convenience to your customers, boosts your local SEO rankings, and saves you time by ensuring a streamlined communication process. It also allows you to protect your online image by quickly responding to negative reviews and encouraging positive ones. This helps build a strong, positive internet profile and sends the right signals to current and prospective clients.
Trusted by the leading residential cleaning companies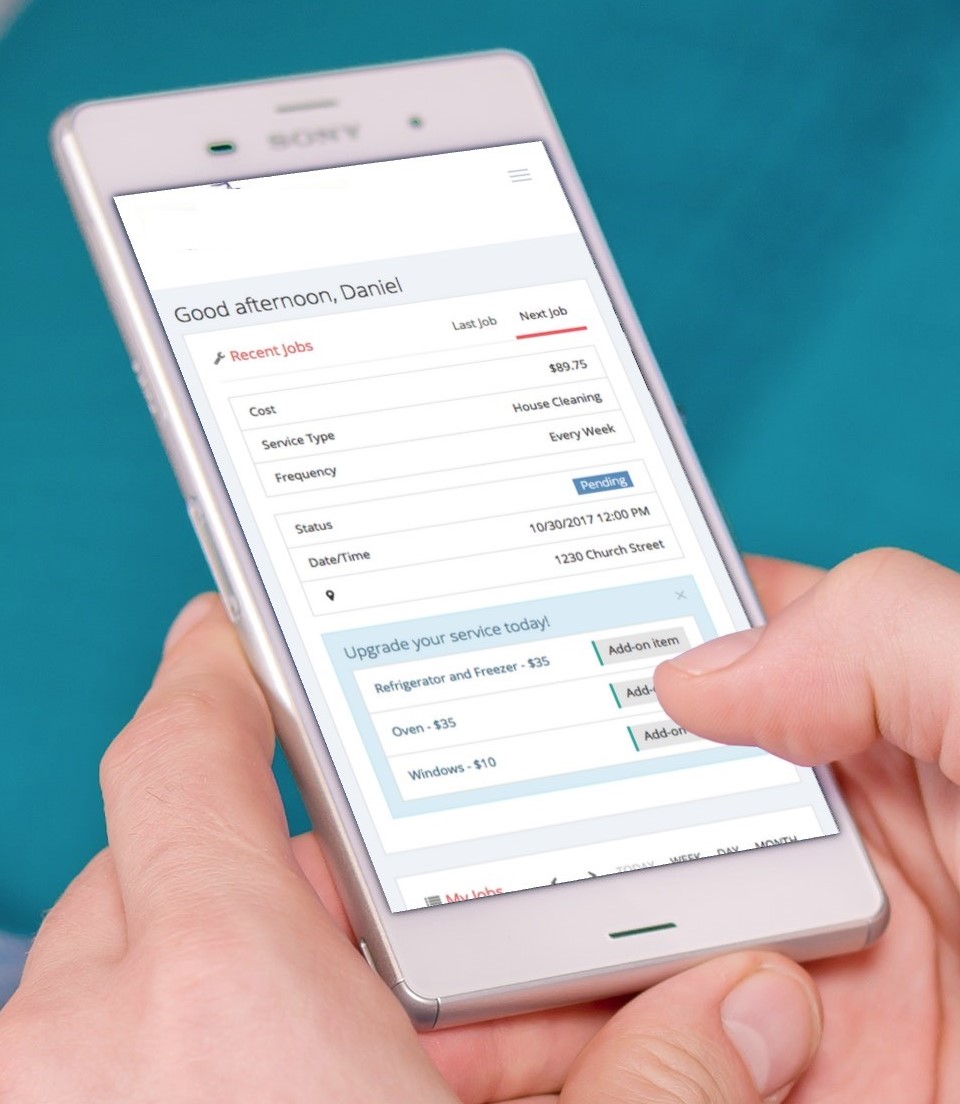 Why use MaidCentral as your ratings and reviews software?
MaidCentral is so much more than just a way to easily generate online reviews on Google and other popular platforms. It's actually a full-service software solution for cleaning companies that makes it easier to coordinate every aspect of your business. From booking and messaging, to setting realistic KPIs and running marketing campaigns, our app brings all the functionalities you need to run a successful maid service in a single intuitive package.
Stay ahead of the curve with our help
Unlike other programs, our app is specifically designed for cleaning business owners and managers. We're committed to helping our clients increase their profits and get ahead of their competition by providing them with the complete toolset they need to manage their maid service and ensure their clients' satisfaction. MaidCentral brings a host of benefits, including:
Save time by automating repetitive tasks and processes.
Use factual data to easily create an optimal pricing scheme.
Gain new customers by automatically following up on leads.
Keep your employees engaged, motivated, and happy.
Take your digital marketing and advertising to the next level.
Become a part of a group of successful business owners.
Frequently Asked Questions
What's the difference between online ratings and reviews?
Ratings and reviews enable customers to share their experience with a service in a way that gives it an overall star rating. Ratings are typically a star score from 1-5 (or 1-10) stars, which may or may not contain a review. In comparison, reviews are primarily text-based, but may also include a star score. Both online customer ratings and reviews contribute to the overall star rating of your business, and as such represent a major factor in the success of your business.
How important are ratings and reviews?
Extremely so. Positive online customer reviews and ratings are a powerful marketing tool that helps attract and retain loyal customers. In fact, after price, they're the second most important factor clients look at when determining whether or not to book your service.
What's more, both reviews and ratings are a priceless source of feedback. They can help you learn more about the on-site behavior of your staff, alert you to any problems with your service, and identify the specific needs of your clientele.
At MaidCentral, we enable owners and managers in the cleaning industry to easily track, manage, and generate reviews and ratings using a comprehensive app for cleaning companies. Contact us today to learn more.
How do I get more reviews for my business?
Every company naturally generates online reviews over time. Unfortunately, this can be a painstakingly slow process, especially if you don't provide your clients with an easy way to rate and review your service. Here's how you can speed things up:
Send a personalized follow-up email

that thanks your customer for choosing your service, tells them you greatly appreciate any feedback they may have, and provide them with a direct link they can use to drop a review.

After completing a job, leave a business card or a Google review card. Make sure the cards contain your phone number (in case the client has any follow-up questions) and simple instructions on how to leave a review.

Make sure there's a prominent review link on your website

that makes it convenient for visitors to give you a review.

Use specialized specialized customer review software for cleaning services

, such as MaidCentral, to streamline the review process, increase the frequency at which you obtain reviews, and better manage your online reputation.
What does online reputation management include?
Online reputation management involves a set of activities that are designed to defend and protect your online image and the reputation of your business. It includes marketing, public relations, SEO and legal strategies, monitoring what is being said about your business, promoting positive online customer reviews, and more.
As the best reputation management software available for cleaning businesses, MaidCentral contains the complete toolkit you need to plan successful marketing strategies, monitor and generate online reviews and ratings, and more. To see these features in action, schedule your one-on-one demo today.
What's the best customer review and online reputation management software for cleaning companies?