The Best Cleaning Business Software That Helps You Grow Your Company
Cutting-edge software for cleaning companies that streamlines your process and lightens your workload. Schedule your one-on-one demo and experience the difference MaidCentral can make for your business.
KPIs to drive growth, success, and profits
Successful cleaning companies know that there is more to growth than simply cleaning more houses. Adding revenue to each clean, increasing the frequency of cleaning, and providing your clients impeccable service are all part of boosting your company's success. MaidCentral is a feature-rich app for cleaning services that, among other things, helps your business grow by breaking it down into 12 key performance indicators (KPIs). These crucial numbers demonstrate the health of your company and serve as a vital strategic advantage in future planning.
Security
We use state-of-the-art safety features and multiple redundancies to protect your essential data.
Increased profits
Modern data analysis and forecasting features help you boost your profits in the long run.
Satisfied clientele
Foster trust in your customers by reliably providing them with a convenient and timely service.
Staff engagement
Your team will benefit from having all their wages, tasks, resources & bookings in one place.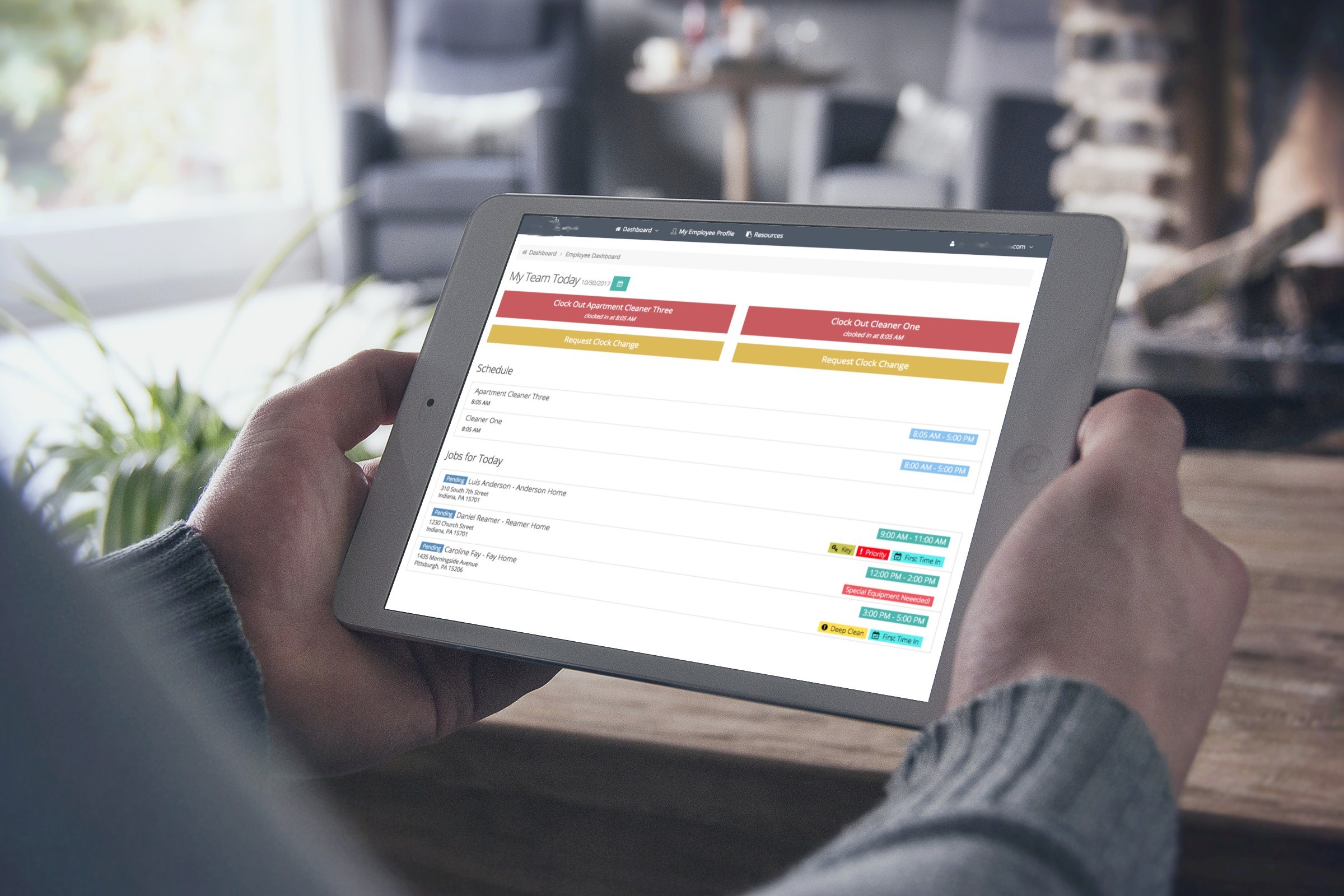 KPIs tell a story about what is happening in your business and can be extremely helpful in determining if you are meeting a specific goal. It is important that your KPIs are aligned with your cleaning business growth goals and that you're using tools designed specifically to provide you with insight that's aligned to measuring your KPIs. The MaidCentral
software for cleaning businesses provides 12 KPIs and delivers them directly to your inbox. Six that should always be going up (#Green Numbers) and six that should always be going down (#RedNumbers). By making small, steady adjustments to your KPIs, your cleaning business growth can be exponential.
Want to increase your productivity and cut down on back office work? MaidCentral can help you do all that and more!
The clear and objective data you need to grow your company
KPIs give the entire team a common language for defining success. Things like increasing your average close rate and decreasing your cleaning technician turnover rate can multiply your cleaning business growth, building it into the company you've envisioned. The MaidCentral software for cleaning companies helps you know, understand, monitor, and adjust these KPIs, bringing your business in line with your vision. It provides you with the critical data your entire team can act upon and presents it via an intuitive, easy-to-track dashboard.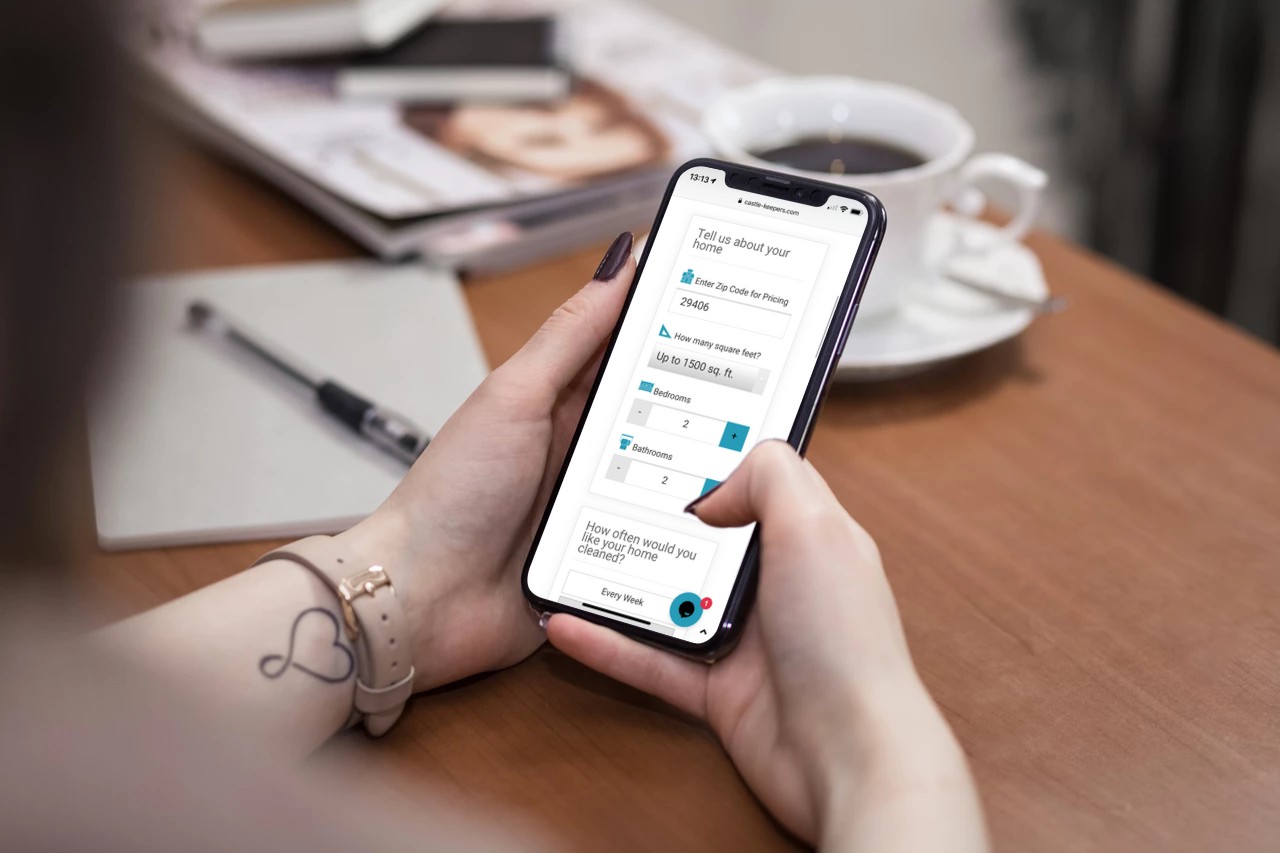 With over two decades of cleaning industry experience, our founder, Tom Stewart, has a firm understanding of the challenges cleaning business owners have to contend with on a daily basis. That's why he has created MaidCentral, an all-in-one software solution for cleaning companies that gives you everything you need to schedule jobs, control staff and client engagement, prepare job worksheets and time clocks, and even set up automatic sales and marketing campaigns. Our many renowned clients attest to our service quality.
Your people: the key to your cleaning business growth
MaidCentral's mission is to help you maximize your cleaning business growth by maximizing your biggest investment: your people. Productive, efficient, happy employees earn you more money. Our software for cleaning companies provides you with several KPIs that will help you more accurately predict how long it will take to clean a home, allows cleaners and office staff to add custom notes to client files, and provides crucial reminders, reducing errors and client complaints.
Trusted by some of the best cleaning companies

Our
cleaning service software
gives you a complete toolset
MaidCentral's KPIs will help you manage your cleaning company in a way that helps your cleaning technicians and office staff help you increase your revenue every day and sustain the growth of your cleaning business. In addition to giving you the detailed information you need to get a complete picture of your progress toward goals and targets, our app also brings all the other functionalities you require to run your cleaning business, including CRM & sales, online booking, scheduling tools, customer portal, and more.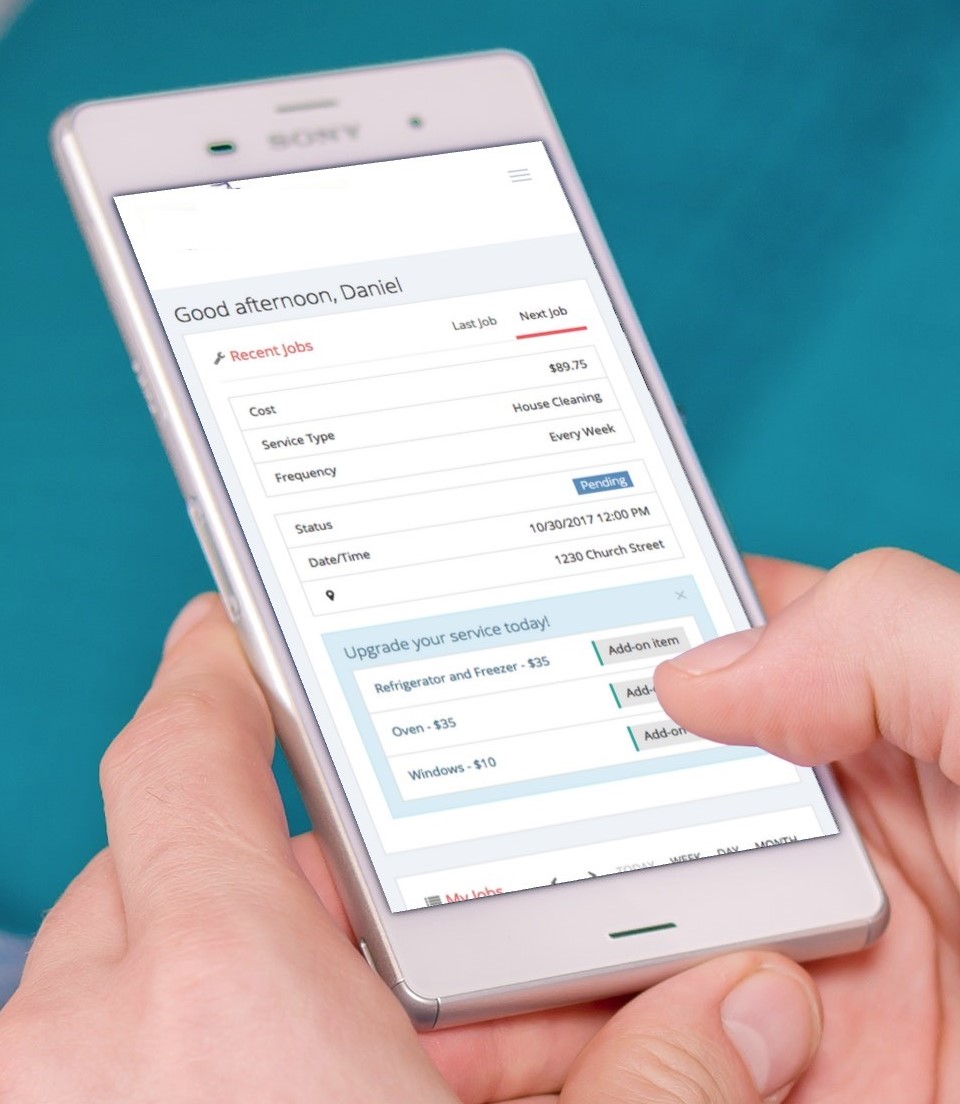 We are your strongest ally on the path to success
Here at MaidCentral, we are dedicated to helping our clients rise above their competition by providing them with highly specialized software for cleaning businesses. Unlike other apps, ours is specifically designed to make the day-to-day lives of residential cleaning company owners easier while also helping them take their business to the next level. With us, you'll be able to:
Automatically handle repetitive tasks that would otherwise be a drain on your time.

Maximize your profitability by making educated adjustments to your pricing scheme.

Obtain more clients by effectively following up on targeted sales leads.

Boost the productivity, morale, and engagements of your staff.

Increase customer satisfaction by providing a more user-friendly, convenient service.

Join a community of thriving, experienced

cleaning company

owners.
Frequently Asked Questions
What is a KPI in simple terms?
KPI is an abbreviation for "Key Performance Indicator", which is a quantifiable measure of performance over time for a particular objective. In laypeople terms, KPIs serve as targets or milestones for teams to strive for. They can also provide important insights the management at all levels of an organization can use to make better decisions. The MaidCentral cleaning service software is designed to assist the growth of residential cleaning businesses by providing industry-specific KPIs in a simple and convenient manner.
What is a personal KPI?
As their name suggests, personal KPIs are Key Performance Indicators, but applied to the level of an individual. By helping the members of your staff set realistic personal KPIs, you can help them advance professionally, increase their productivity, and instill loyalty in them.
What makes a good KPI?
The key traits of a good key performance indicator include:
Achievability: first and foremost, a KPI must set realistic goals that your team can achieve in a reasonable time frame.
Simplicity: a KPI should be straightforward, readily understandable, and easy to objectively measure.
Alignment: different KPIs should work alongside each other and not needlessly undermine one another.
Relevance: a KPI has to be relevant to a specific strategy or team within your residential cleaning company.
Although the above may seem simple on paper, the reality is that getting all of these traits right when making KPIs can be tricky. The MaidCentral cleaning company software takes care of the heavy lifting for you by providing you with 12 KPIs and presenting them in a convenient, easy-to-understand manner that saves you time and helps drive the success of your company.
What KPI could be used to measure performance of a cleaning contract?
KPIs can provide a crucial baseline for assessing and improving your service. MaidCentral offers everything you need to visualize and monitor your cleaning business metrics. It's full of user-friendly features that make getting to grips with your business performance as easy as 1-2-3.
Vital KPIs for cleaning businesses include:
Appearance: Having your customers rate how "clean" their place looks on a 1-10 basis.
Client satisfaction: from 1 to 10, how happy are your clients with the service they received?
Safety: The number of incidents that have occurred over a set period, and how many days an employee missed as a result of a work-related accident.
Staff engagement: What is your employee turnover vs retention rate?
Financial: Is your budget used wisely and allocated correctly? Are there ways to streamline your operations to achieve greater savings?
Who provides the best cleaning company software?