Advanced Scorecards for Your Cleaning Service Help Boost Performance & Satisfaction
Detailed customer feedback is essential for a cleaning service, and that is what we offer with MaidCentral and our Scorecards. This easily accessible and automated functionality allows your clients to leave comprehensive feedback. It also helps you review suggestions and incorporate them into your operations to enhance satisfaction and boost revenue. Have all your reviews in one place for easy inspection, allowing you to promptly inform your technicians about the important info and help them improve their service.
An all-in-one solution for reviewing your client satisfaction
We have a system that gathers all the scorecard reviews and information within MaidCentral. You no longer have to waste precious time on collecting customer opinions across multiple platforms – everything is in one place. What's more, you can track important suggestions and trends for each individual customer and detect room for improvement and areas of satisfaction, enhancing your service for each client. Finally, you can even set automated alerts if scorecard ratings for your maid service go down for individual clients.
Fast follow-up with your clients with an easy feedback feature
We help you react to declining customer feedback for your cleaning service by introducing Open Tickets. This feature automatically opens a ticket on your user dashboard and allows you to address the dissatisfaction of your client immediately. This way, you'll promptly assess all the issues the client has stated, resolving them and enhancing your service according to your customers' specifications and concerns. Also, you will prevent further review and happiness decline by showing your customers how much you value their feedback and opinion.
Function
Our cleaning service scorecards within our app allow you to gather all customer reviews and suggestions across different categories in one place.
Ease of use
The scorecards we implemented into our app are very easy to use for both you, your employees, and your customers, fostering a seamless and fast experience.
Reports
You can view all the relevant scorecards over a period of time or overview the important data through a detailed comprehensive report.
Results
The reviews and suggestions you receive through our scorecard system will help you enhance your service and further boost client satisfaction.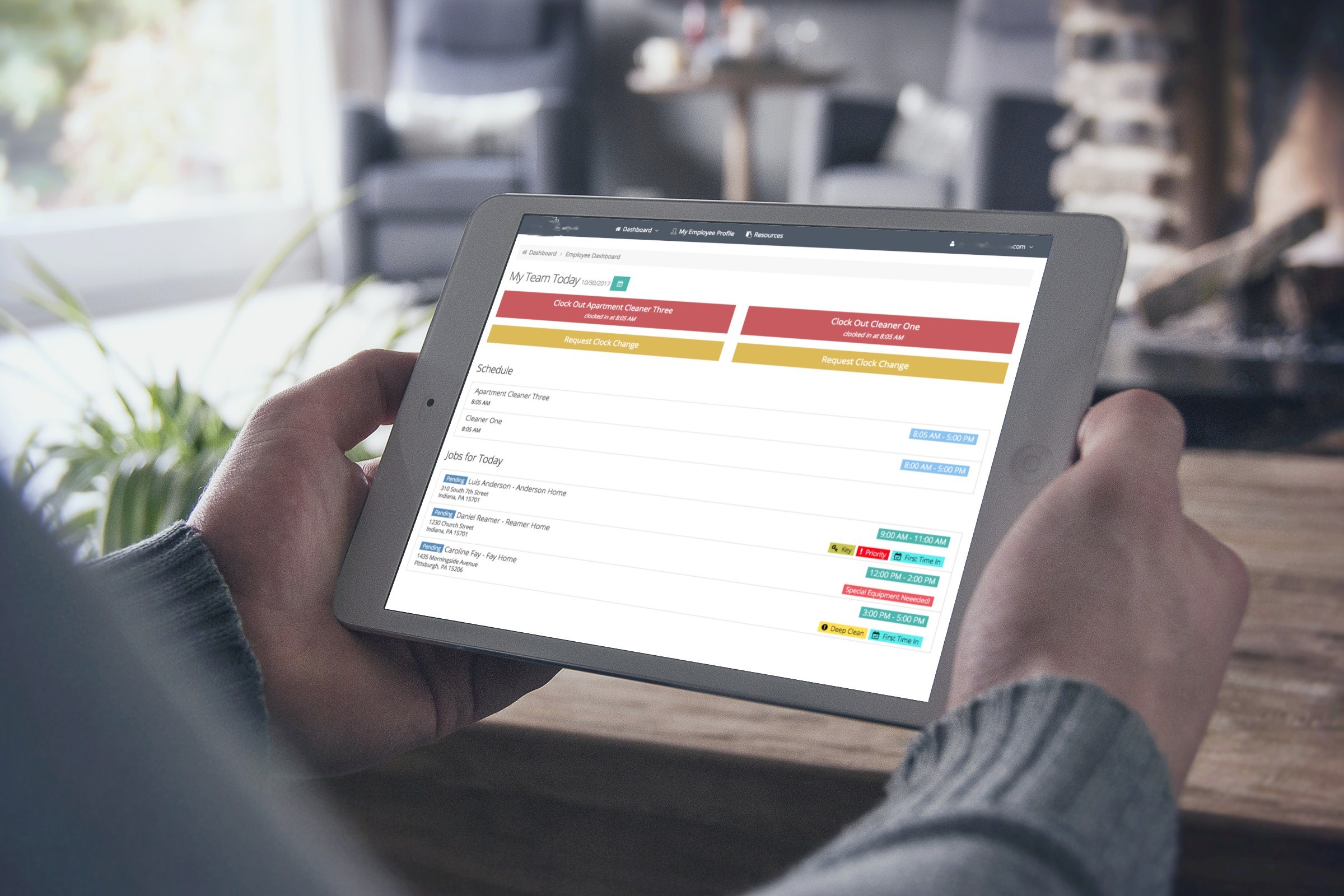 Grant your employees a glimpse into the relevant feedback
Our software allows your employees to access their profile and carefully inspect the scorecard history for the customers they served. This includes the names of their clients, the dates of visits, the exact score across different categories, as well as the comments their clients left. You can also choose to exclude certain information from your employee portal if client concerns were about other aspects of the service and not your technician's performance. This way, you maintain your cleaners' score average and their enthusiasm.
Enhance client response with our cleaning service scorecards!
MaidCentral has created an advanced scorecard system that allows your clients to easily leave reviews, comments, and suggestions while giving you a fast way to check their opinions and satisfaction and adjust your service and response accordingly.
Easy and intuitive tips for higher client & employee satisfaction
Our maid service scorecards have an additional functionality that allows your clients to easily leave tips for their cleaners upon successful and satisfactory service completion. Our software allows you to automatically add tips to your clients' invoices and easily transfer them to your cleaners' payroll. What's more, clients who prefer to pay with credit cards can leave a tip for their cleaner directly from the scorecard. This way, your customers have a streamlined experience while your technicians receive a reward for a job well done.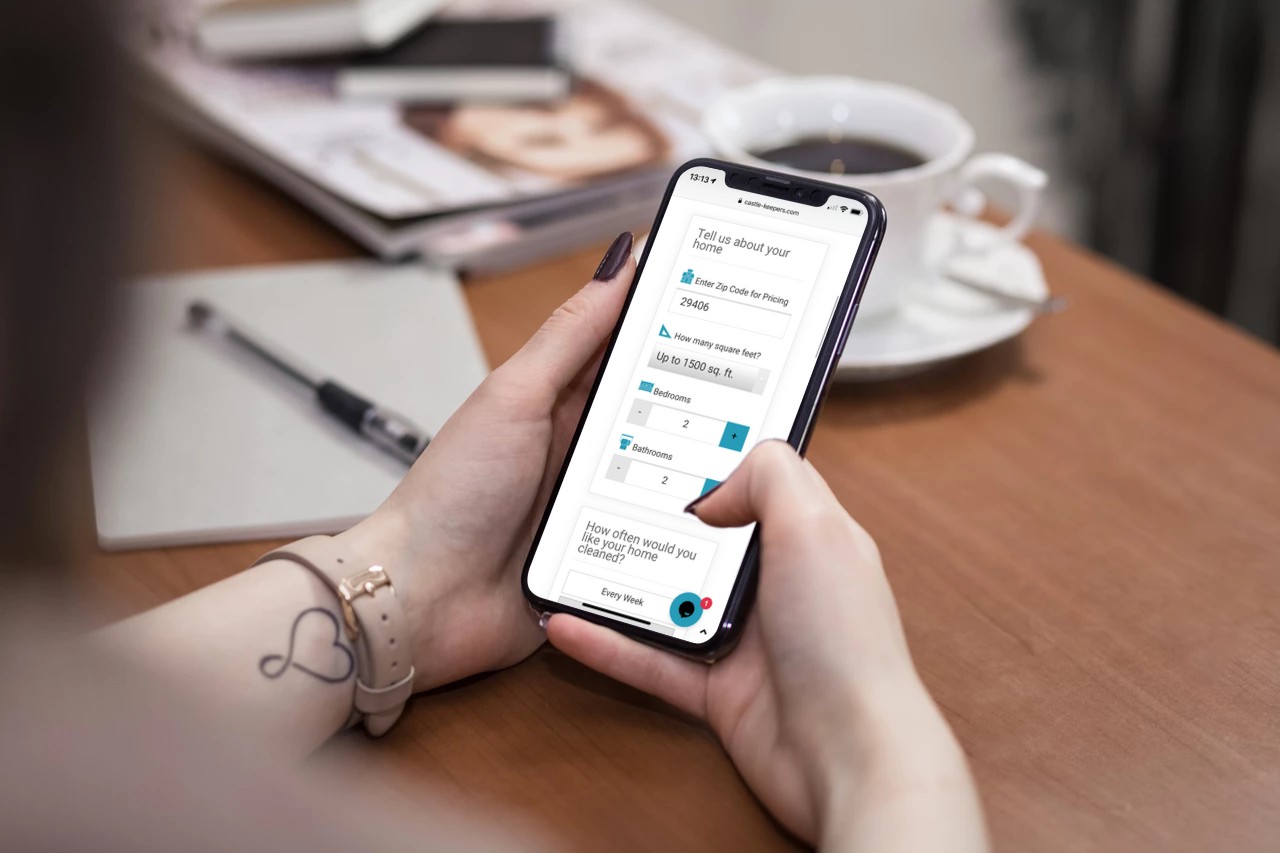 We understand how important it is to provide an easy, intuitive, and seamless interface for your clients that allows them to quickly and efficiently leave their reviews, comments, and suggestions. This information will help you enhance their satisfaction, boost your service, and give your technicians essential data to further hone their skills. That is why we've made part of our software for cleaning services We want you to easily assess your client's opinions and continue improving your service based on their feedback.
Advanced reporting & reviewing gestures for better optimization
Our software offers different reporting options that allow you to easily and comprehensively review your client scorecards. You can identify the average percentage of the scorecards you receive and set clear improvement goals for your team. You can also access all scorecards from different customers over a certain period of time. The information includes client name, address, email, job and response date, as well as the positive or negative feedback trends. This way, you receive a detailed overview of all your clients' opinions in one place and per different criteria.
Intuitive
maid service scorecards
for accurate service impression

Improve your online presence with positive review implementation
MaidCentral scorecards for maid services allow you to identify who provides feedback and who doesn't, helping you increase the number of reviews, generate new leads, and grow your customer base. What's more, you can also prompt clients who leave positive feedback on scorecards to instantaneously copy their comments on their Yelp, Google, or Facebook profiles and boost your company image and recognition across different social media channels. This makes it easier for your clients to leave several reviews, greatly helping your online presence.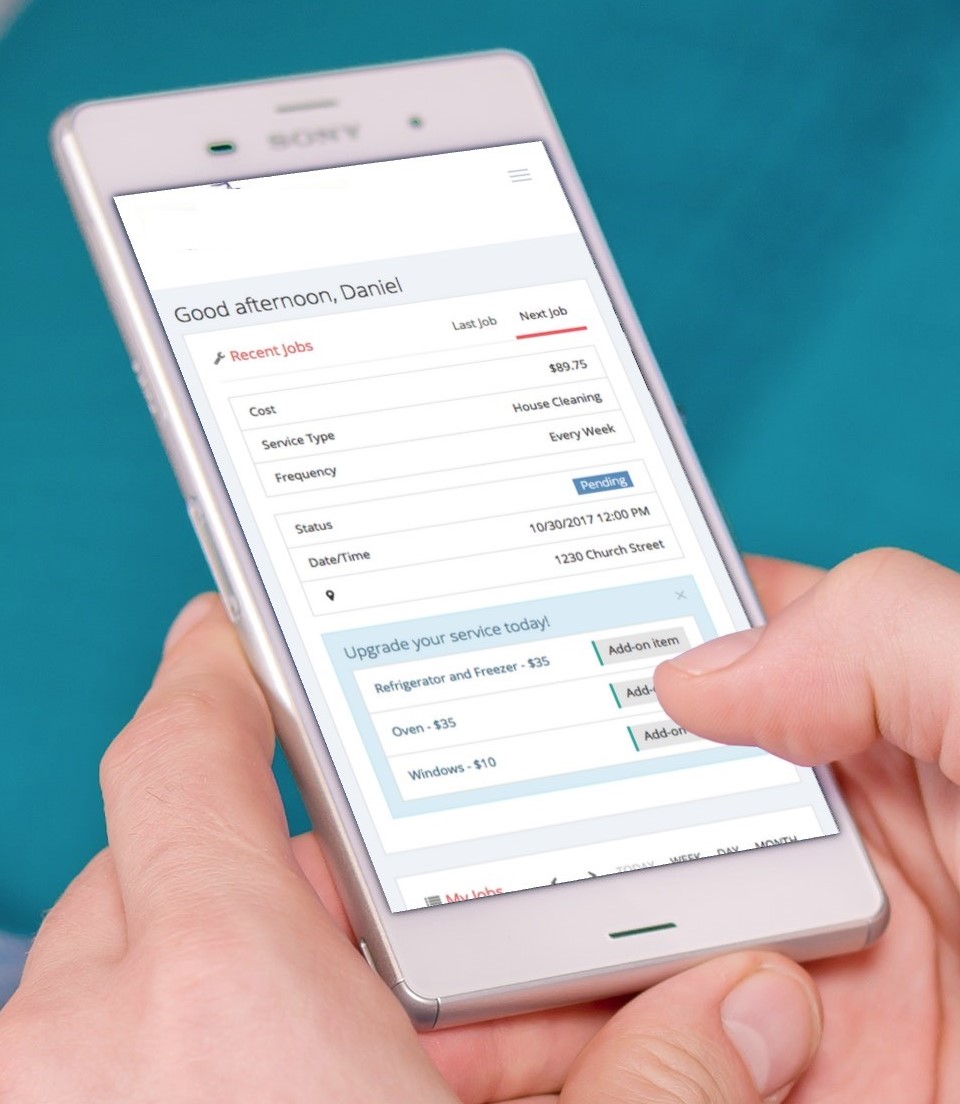 Varied functionality for better cleaning service customer feedback
Our software incorporates detailed and easy-to-use scorecards that allow your customers to efficiently and easily leave in-depth feedback. This, in turn, helps you improve your operations and create a better customer experience. Some of the biggest benefits of using our scorecard functionality include:
Intuitive interface and exceptional ease of use
>All-in-one tool for leaving reviews, suggestions, and tips
Detailed reports based on different important criteria
Employee portal integration for boosting service quality and efficiency
Chance to promptly follow-up and respond to your clients' concerns for better relationships
Frequently Asked Questions
How do you evaluate a cleaning business?
Individuals who hire professional companies to clean their homes or commercial spaces base their evaluation and feedback on different criteria, including:
Response time and accuracy
Communication transparency and honesty
Service responsiveness
The detail and quality of service
Reliability and timely task completion
Efficiency of quality management systems
Ease of use for leaving comments and suggestions
At MaidCentral, we have a system that allows your clients to leave detailed feedback through our integrated scorecard functionality. This way, your clients will leave comprehensive suggestions, enhancing their experience and allowing you to incorporate their opinion and keep improving your service.
What is a scorecard for a cleaning service?
A cleaning or maid service scorecard is a method that allows your customers to leave their positive or negative feedback, including suggestions and concerns, to your company. This allows your customers to voice their opinion, but also gives you a chance to assess their feedback and incorporate all the important information into your service.
Scorecards provide assessment opportunities across different categories, allowing for detailed observations. Nowadays, using paper scorecards can only lower the efficiency and effectiveness of the process, which is why you should look for a software solution that incorporates a scorecard system and allows your clients to leave their feedback online.
What features should a maid service scorecard have?
When looking for a good software solution for your maid service, make sure to choose one with scorecard functionality that offers the following features:
Scorecard tracking for each individual client showcasing important data across different categories
Fast follow-up for immediately responding to negative customer feedback
Employee portal integration that allows your technicians to inspect the reviews of the clients they served<
Different reporting capabilities, including generating reports per customer or per set timeframes
Easy employee tips integrated into client scorecards
Opportunity for clients to post their positive reviews to different social media outlets with a single click
What are the benefits of using scorecards within a maid service app?
Some of the biggest benefits of using advanced scorecard functionality of your software for your cleaning service are:
Identifying areas of client satisfaction and room for service improvement
Granting your clients an easy way to leave opinions and reviews, boosting satisfaction
Having an opportunity to use vital information to enhance your operations
Adopting a streamlined and efficient approach to acquiring reviews
Faster communication with your customer base
Which app for a cleaning service features detailed scorecards for me and my customers?
MaidCentral's advanced scorecards are designed to make your operations better and your client satisfaction higher. We offer a way for your clients to easily leave comprehensive opinions and suggestions through an intuitive app functionality.
We grant you access to multiple cutting-edge tools and services for running a thriving business. Our company's focus is to enhance your service and operations efficiency by providing you with advanced solutions within an all-encompassing application. Some of our unique features include:
Give us a call today and we'll give you all the details about our software.