Digital Sales & Marketing Automation Software for Cleaning Companies
As the most comprehensive software for cleaning businesses on the market, MaidCentral includes the full suite of functionalities maid service owners and managers need to drive sales and attain lasting success. Book your one-on-one demo below.
Refine your advertising & sales process with our assistance
MaidCentral's marketing and sales automation functionalities can be a powerful weapon in your arsenal. With the ability to segment lists based on customer history, send automatic follow-ups for leads and quotes, target past customers with personalized communications, and much more, the possibilities for business growth and long-term profit increases are endless. It is just one of the many features built into the most robust software for cleaning services available today.
Layered security
We use modern safety and redundancy features to protect your sensitive information.
Increased profits
In-depth data analysis facilitates planning and helps you create effective pricing schemes.
Client satisfaction
Improve customer experience by providing intuitive booking, payment, and communication functionalities.
Staff involvement
Make sure your employees are up to speed by keeping all wages, bookings, and resources in one place.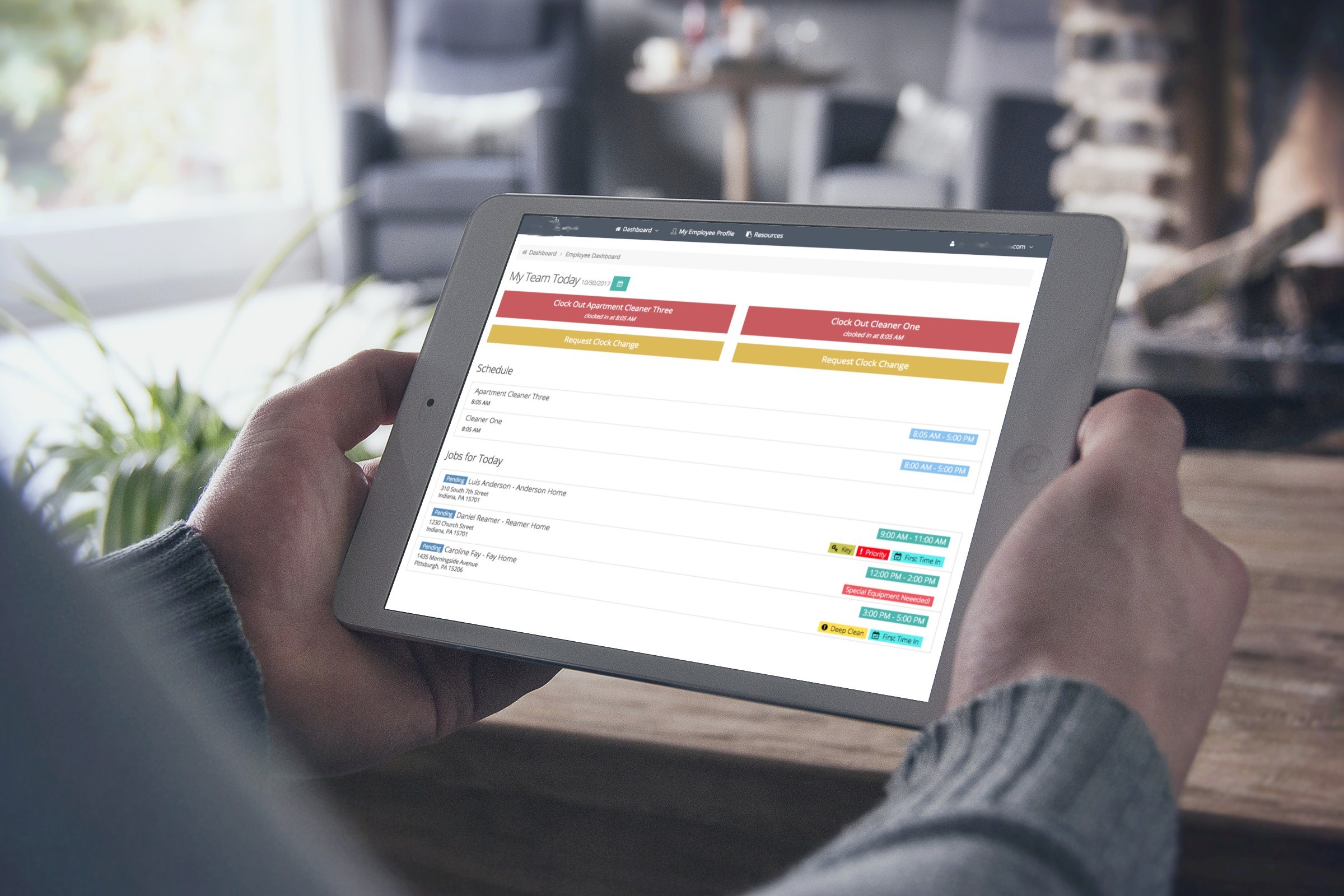 What is sales process automation?
One of the most powerful features of MaidCentral campaigns is the segmented sales and marketing follow up. You will receive a notification for every potential customer who visits your website and requests more information, or fills out a quote request form. You can set up your software for cleaning servicesso that it automatically follows up on new leads. This greatly cuts down on the amount of repetitive, tedious back office work you need to do, while simultaneously helping you maximize profits and customer engagement.
Looking to refine your workflow and automate digital sales
MaidCentral can help you do all that and more!
How do you use email automation in sales?
Whenever a lead is given a quote via your website or phone, our software for cleaning companies lets you easily customize the follow up that these potential customers receive. For example, you could send out an automatic email that just says "Quick Question" – this is a powerful yet simple way to engage your customers and give them a call to action in the email. Something like "If you're still looking to get your home cleaned, just give me a quick reply" feels very authentic and not automated. The options are limitless and they really allow you to give your business a unique voice.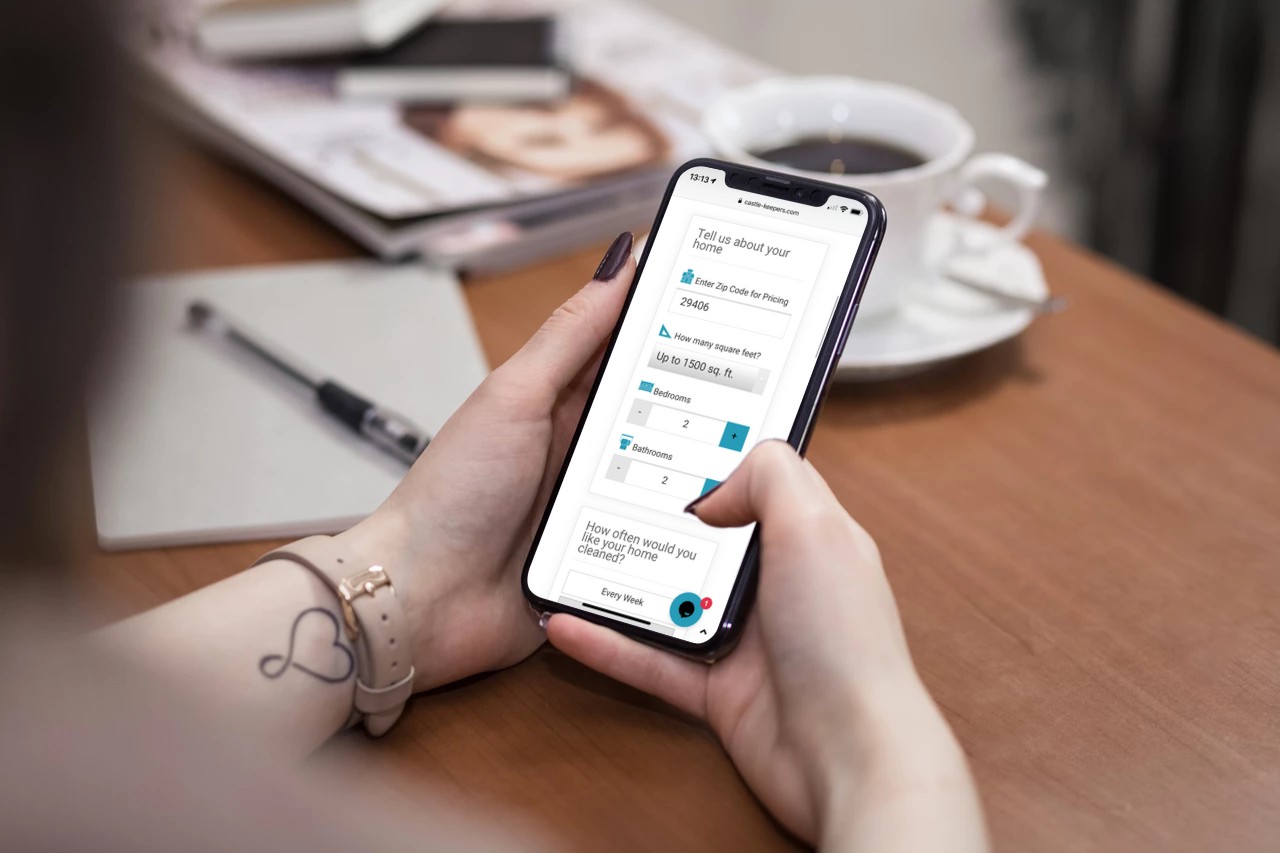 Our founder, Tom Stewart, is a cleaning industry veteran of more than 25 years. Over the course of his long and successful career, he has recognized a number of unique challenges maid service managers deal with that could be greatly simplified with specialized software for cleaning businesses.
MaidCentral is his answer to this problem. This modern program is specifically designed to help residential maid service owners manage their teams, set up effective sales and marketing automation, and reduce the amount of back office work by providing them with a range of specialized functionalities. The app has seen significant success and is now used by many reputable companies.
What is SMS marketing automation?
Marketing research shows that nearly 98% of text messages are read, versus 6% of emails. This makes automated text messages an especially effective way to follow up on leads. The MaidCentral software for cleaning services enables you to send text messages to your leads and do it in an engaging way that helps drive response. It is a really great feature to follow up with a text message right after a lead comes in. A quick question sent over text almost demands engagement, and the response rate is very high. It feels very personal even though it's completely automated.
We're partnered with many trusted maid service providers

Optimize all aspects of your business with our software for cleaning companies
MaidCentral is a highly versatile program that contains all the functionalities you need to run a housekeeping service. This facilitates not only daily communication and coordination with your staff and clientele, but also long-term planning and advertising campaigns. For instance, the possibilities for growth are truly endless when you combine the app's data analytics features with the digital marketing and sales automation tools that exist in its cleaning business CRM.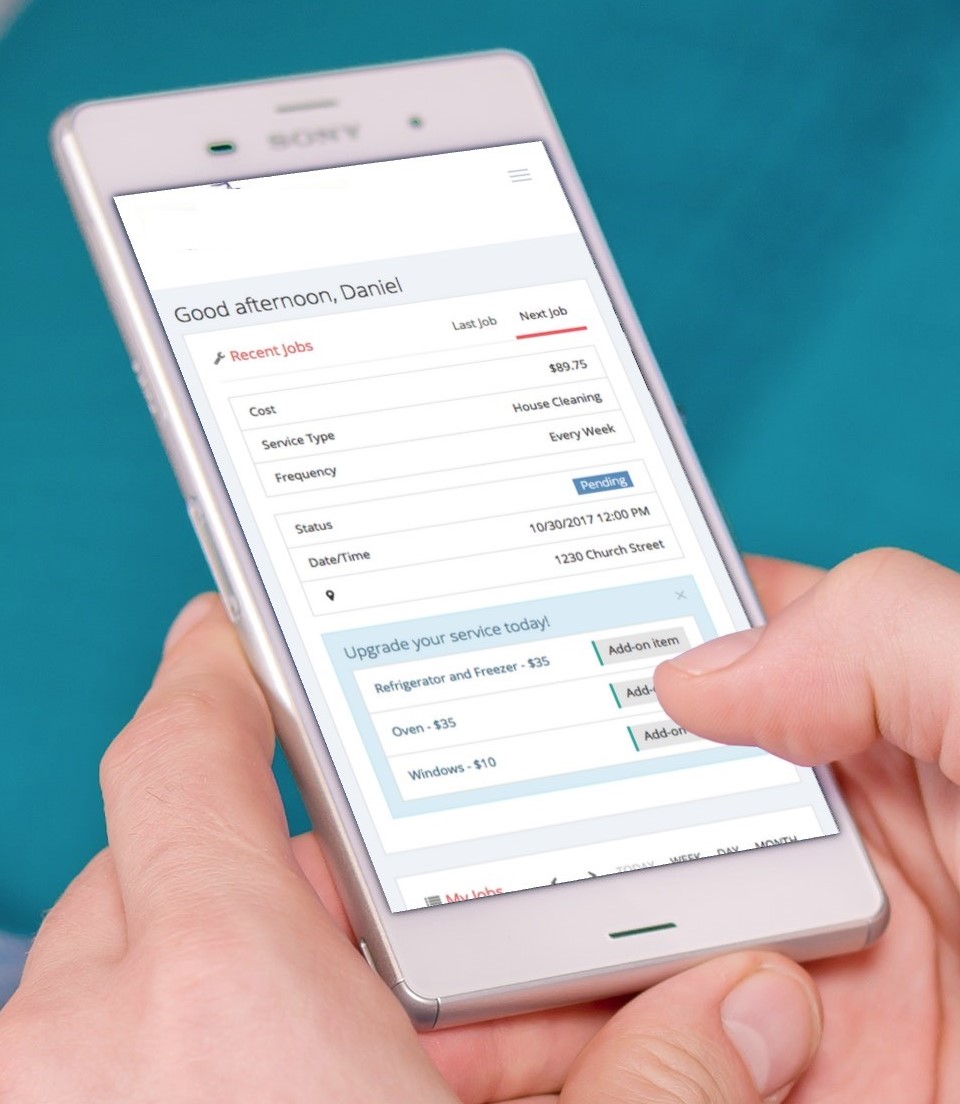 Ready to eliminate stress and transform your maid service?
Where other management programs include general features designed to cater to many different industries, MaidCentral is specifically built to serve as the go-to software solution for cleaning company owners and managers. Here are just some of the many essential perks our program provides:
Reducing back office work and streamlining repetitive tasks.
Supplying the key data you need to devise pricing plans.
Maximizing leads by automating digital sales and marketing.
Creating effective pathways for digital advertising.
Increasing staff involvement, retention, and happiness.
Fostering a community of successful maid service owners.
Frequently Asked Questions
What is sales and marketing automation?
Digital marketing automation is the process of using modern technology to increase the effectiveness of your advertising efforts. This is best done by automating manual tasks and managing all aspects of an advertising campaign (ads, email, text messaging, social media marketing, and more) through a single feature-rich software for cleaning services.
Sales automation is similar in that it eliminates manual, repetitive tasks and makes it easier for your sales team to focus on actually closing sales and keeping customers happy. It does this by automating lead follow-ups, helping you manage your sales pipeline, automatically sending invoices and payment reminders to clients, and so on.
What are the benefits of marketing automation?
Marketing and sales automation can help residential maid services increase their return on investment, boost client and staff satisfaction, and drive overall growth. Proven benefits include:
Additional revenue
Decreased expenses
Sales and marketing on a single page
Less time wasted on advertising campaigns
Streamlined advertising process
Personalized customer journey
Lead generation and nurturing
How do you automate sales and marketing?
The easiest and most effective way to automate digital sales and marketing is by using a specialized program that's been built from the ground up with those functionalities in mind. As a dedicated app for cleaning companies, MaidCentral is the obvious choice for residential maid service owners and managers who are looking to run efficient advertising campaigns and follow up on leads without needing to bog down their office teams with repetitive and time-consuming tasks.
What can you automate in marketing?
When it comes to marketing automation, the sky's the limit. Consider automating some or all of the following tasks:
Email newsletters (weekly, biweekly, monthly, etc.)
Drip campaigns
Smart email personalization
Website banner promotions
Social media bots and scheduling
Dynamic website content
Lead qualification
Contact management
CRM lead syncing
Marketing reports
Birthday or anniversary special offers
Survey and feedback emails
Review and testimonial emails
Service updates and launches
What is the most effective digital sales and marketing automation app for cleaning businesses?