Free Up Your Time | Make Happier Customers | Improve Employee Productivity
Ready To Move From Stress To Success? Getting Started is Simple
Here at MaidCentral, we understand that making significant changes to the way your business operates can be difficult. That's why we have created a multi-step system that greatly simplifies the adjustment period and makes incorporating our housekeeping business software into your workflowas easy as 1-2-3.

1. Schedule a demo
We'll give you a tour of the software's features and reporting tools.

2. Set up and customize your software
Our customer success team helps you set up the system and trains your team on how to maximize the software for your business.

3. Build a successful home cleaning business
With access to the right data, you can streamline services and adjust pricing so your cleaning company is making money.
Why spend one more day stuck in the whirlwind of too much to do and not enough time?
Trusted By The Best House Cleaning Companies

Are you leaving the success of your cleaning business to chance?
You're pulled in a million directions dealing with:
Staffing Issues
Customer Complaints
Scheduling (and rescheduling!) jobs
Juggling multiple pieces of software
You're spending too much time trying to figure out what you need to do. Instead, take action on tasks that will move your business forward. MaidCentral brings all of your business tools together in one unified cleaning management app.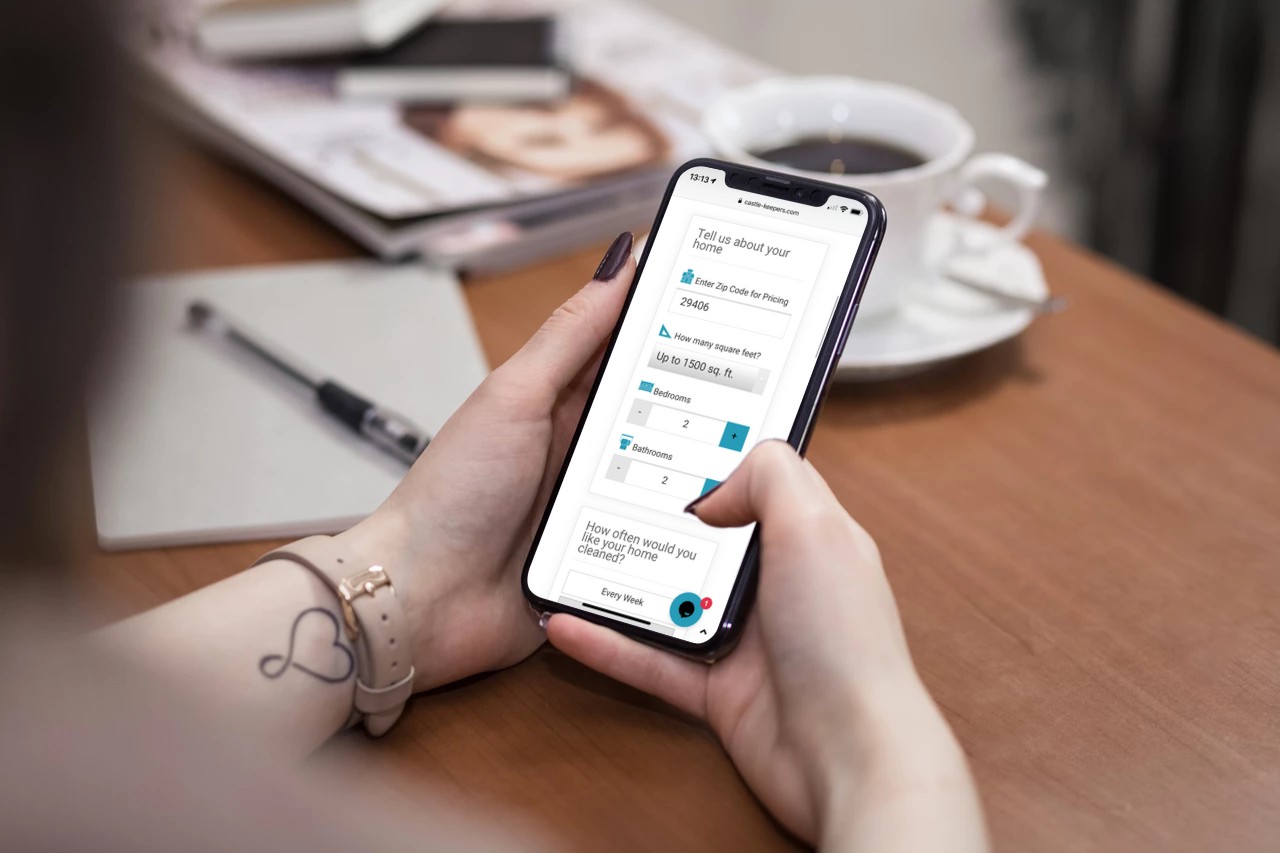 What if there was a way to trade the daily overwhelm for less stress and more success?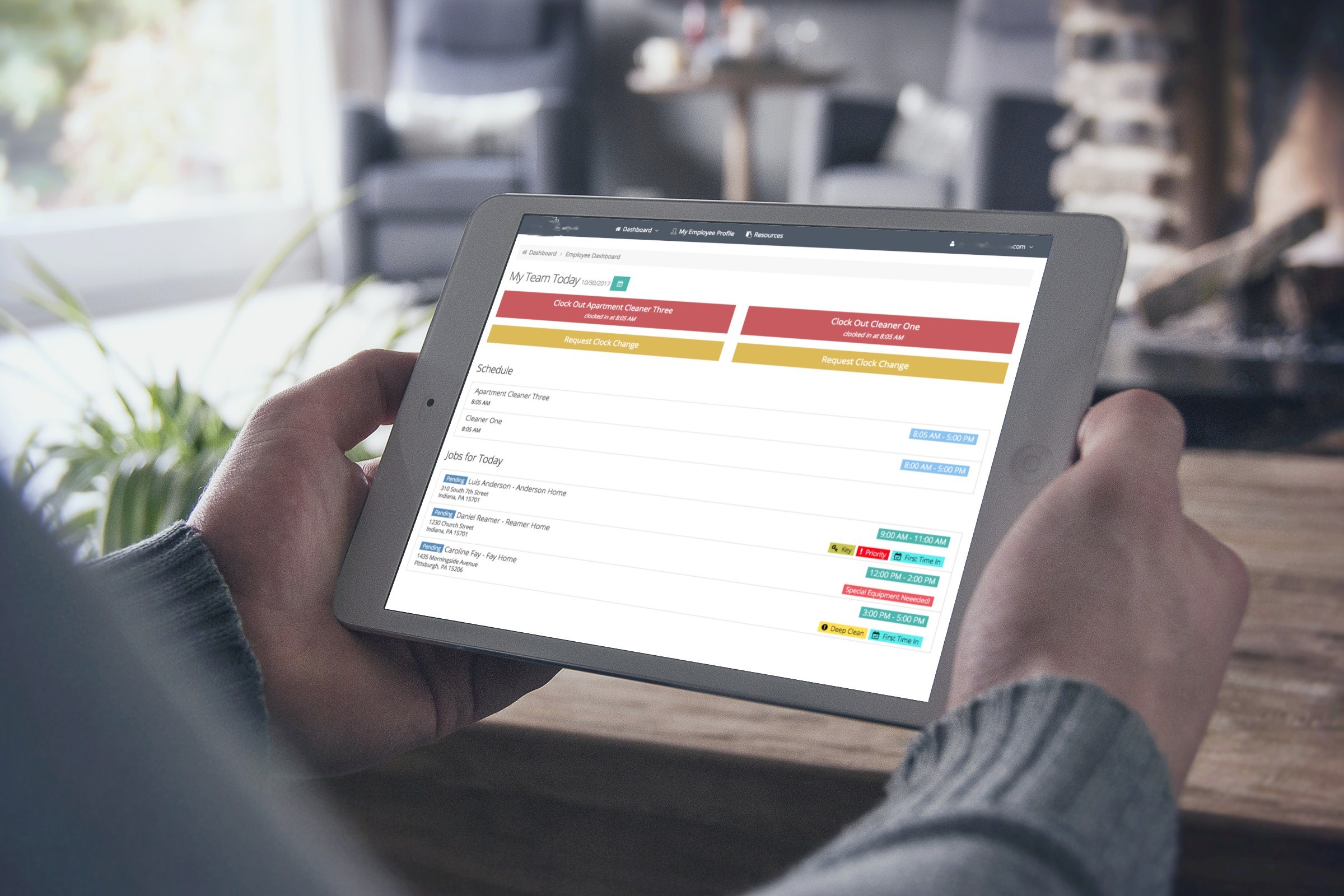 It's Time To Take Control Of Your Business
Many house cleaning business owners are overwhelmed by the day-to-day tasks of running their business. It's why we developed MaidCentral, software that automates repetitive tasks, improves workflows and boosts productivity so you build a successful cleaning business. 
Founder Tom Stewart is a 25-year industry veteran. His company, Castle Keepers, has performed more than half a million cleanings so he understands the challenges cleaning business owners face and how to move them from stress to success. That is why he developed a maid service software built for the specific needs you face every day. 
AT YOUR FINGERTIPS
The Tools You Need For Business Success
Job Scheduler
At a glance, view the day's jobs broken down by teams, individual team members, job time, and customer information. 
Marketing + Sales
Streamline your sales process with online quotes, instant scheduling and invoicing. Send emails and text alerts to customers.
Customer Portal
Customers can easily update their contact information and payment options. Send automatic scorecard requests after each job
Employee Engagement
Team members clock in/out via a simple dashboard and complete their job worksheet with notes, photos or reminders.
Dashboards + Reports
Quickly generate the numbers you need. Then, go a step further and use those numbers to make a greater profit.
Unlock The Power Of A Business Solution Made For Your Business
Hey, don't take our word for it. These cleaning business owners have transformed their business and their time.
The MaidCentral Guarantee
MaidCentral is built on core values of integrity, transparency, and respect toward our clients. With our house cleaning business software, you will never have to worry about hidden fees, vague agreements, and other underhanded business tactics. We guarantee that:
We'll keep your sensitive data secure.
You'll keep all rights to your own data and financial info.
We'll provide you with access to weekly training, customer support, and a private Facebook Group for our clients. We succeed when you succeed.
You won't have to sign any long-term contracts. Pay on a monthly basis and cancel with a 30 days notice.
Our software will help you automate back office work, which will save you a lot of time and money.
Go from Surviving to Thriving with MaidCentral
At MaidCentral, we know you want to be a successful cleaning business owner. But you can't leave the success of your business to chance. You need the right tools and house cleaning software to build a thriving business.
Automate repetitive tasks that take up so much time.
Adjust job pricing for maximum profitability.
Follow-up more quickly with sales leads.
Improve employee efficiencies.
Increase customer satisfaction.
Be part of a community of successful business owners