Easily Convert Leads With the Best Lead Capture App for Cleaning Companies
MaidCentral is a cutting-edge software for cleaning businesses that brings crucial features maid service owners need to manage every aspect of their business, enhance the productivity of their staff, and simplify communication with their customers. Book your one-on-one demo today!
Why having the right lead capture software can make all the difference
A residential maid service succeeds or fails based on its ability to capture leads and turn website visitors into paying customers. An integrated lead capture app collects data about prospective customers and aggregates it into a searchable database that you can then analyze to determine the optimal way to follow up on leads. The MaidCentral app for cleaning business owners and managers enables you to personally and dynamically engage with your audience, and collect the all-important data and contact information of your prospective clients.
Using our app ensures the following benefits for your brand
Choosing MaidCentral as your dedicated cleaning company software solution will enable you to reap the following benefits of adequate custom branding implementation:
Modern security features
We use multiple layers of security and redundancy to safeguard our clients' sensitive data.
Long-term profitability
Boost your profits and capture leads with the help of cutting-edge forecasting and data analysis features.
Customer satisfaction
Maximize convenience by making booking and adjusting your service as easy as 1-2-3 for your clients.
Employee engagement
Keep your team's wages, bookings, tasks, and resources readily available in a single user-friendly software.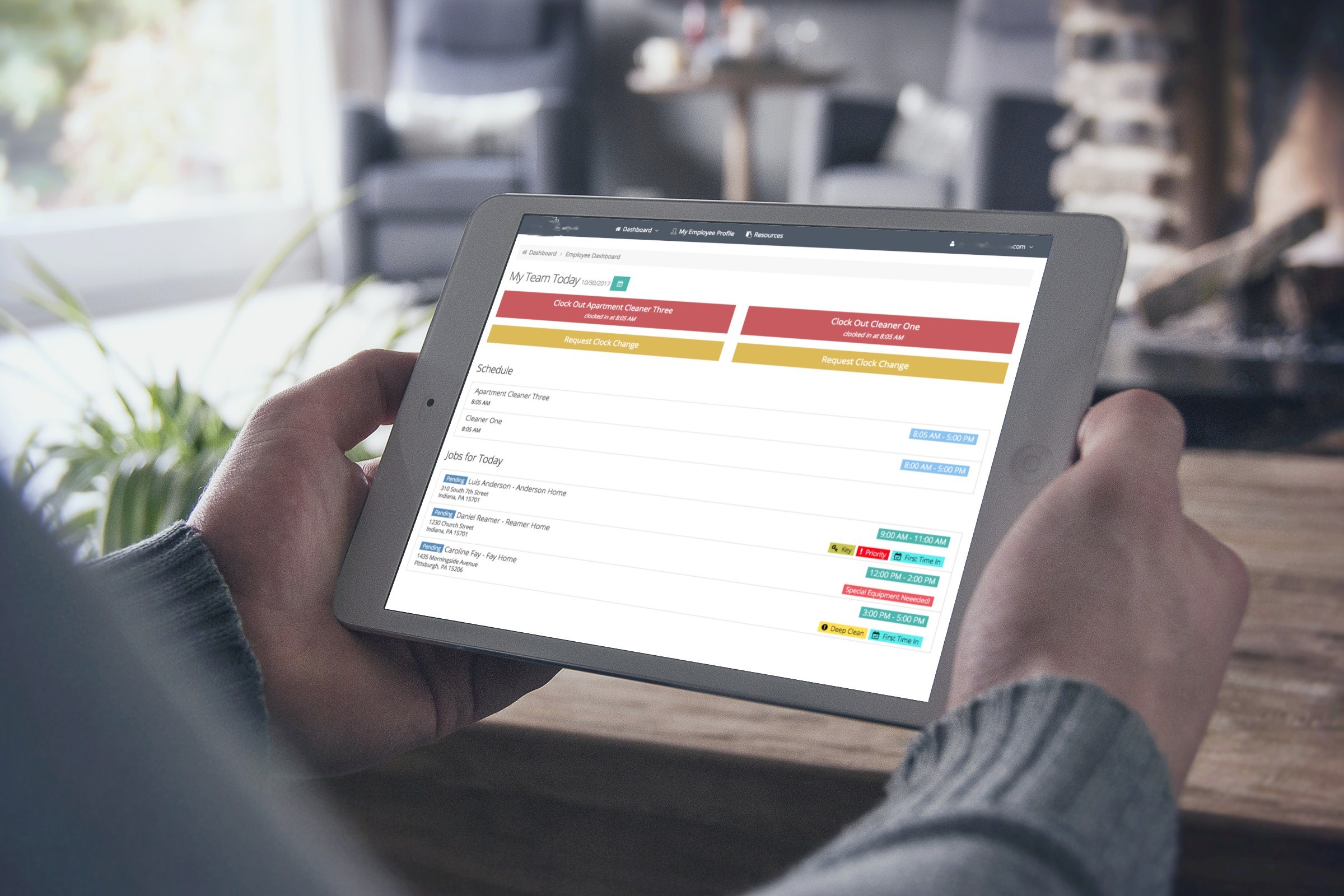 Build a strong lead capture page using our app for cleaning businesses
Determining which data you need to reach your campaign goals and collecting it in a way that won't overwhelm your clients may seem like a simple task, but in reality it's anything but. That's where MaidCentral comes in. Our app's integrated lead capture functionality is purpose-built to meet the needs of residential maid services, and comes preloaded with all the questions you need to build an effective page.
Want to simplify your processes and lighten your workload?
MaidCentral can do just that for your cleaning business!
Our fully automated lead capture mechanism saves you time
Sales automation starts with lead capture automation. Instead of trying to glean critical data out of multiple disparate forms, emails, messages, and spreadsheets, a quality lead capture app for cleaning businesses keeps all the information you need in a single place. This makes it easily accessible to the members of your team who are tasked with determining which prospects to chase, how to nurture them, and how to efficiently put these strategies into action.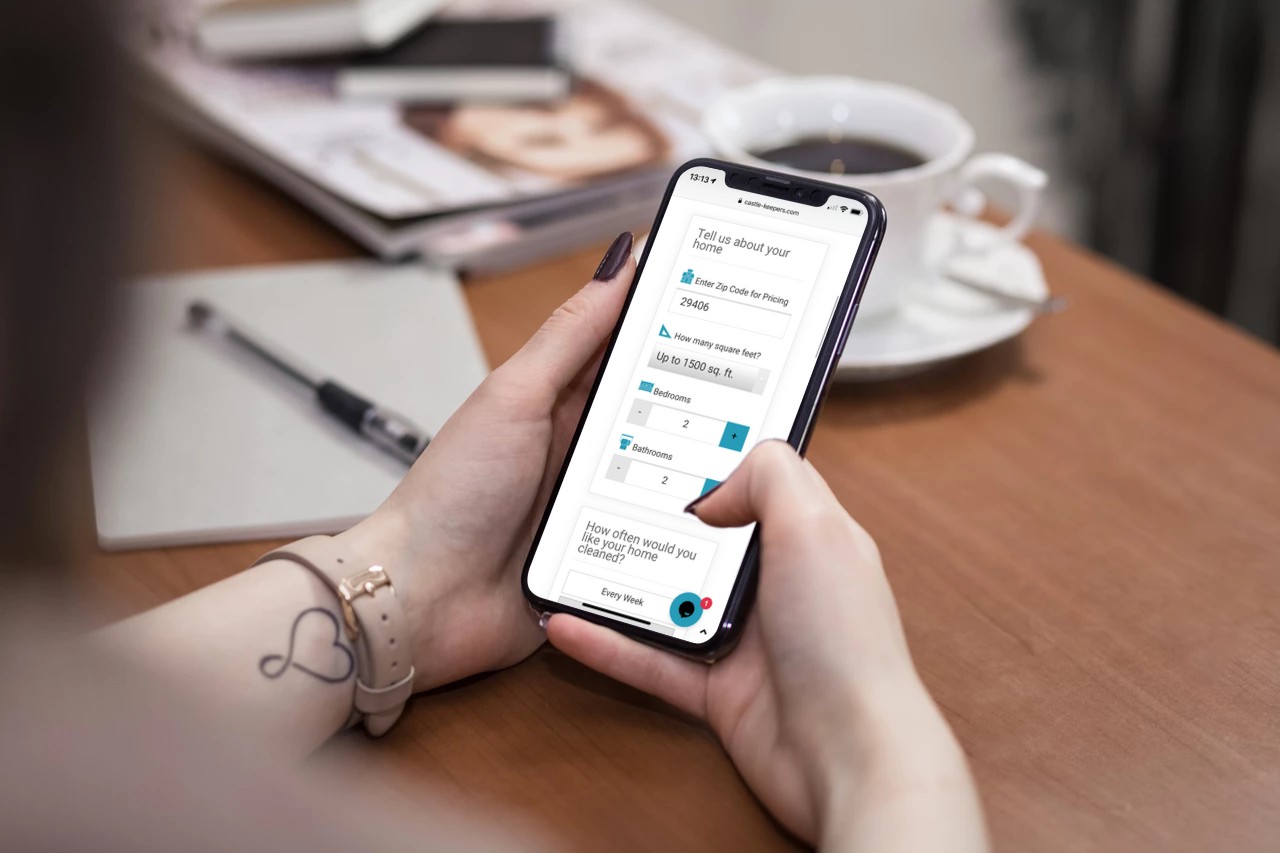 No one understands the challenges cleaning service managers deal with on a daily basis better than our founder, Tom Stewart. His company, Castle Keepers, has carried out more than 500,000 cleanings over the course of over 25 years.
Throughout this time, he has wished for a specialized system maid service owners could use to coordinate their day-to-day tasks and facilitate communication between their employees and clientele. The MaidCentral app for cleaning business managers is designed to provide just that: a complete toolkit you need to effectively run your company without the need to juggle multiple apps, spreadsheets, and functionalities.
Integrated lead capture software for cleaning services reduces workload
You can't afford to waste your time on administrative tasks, make deals with bad-fit leads, or inundate your sales reps with mundane admin work. By showing you the big picture you need to create an effective lead capture strategy, MaidCentral ensures fewer bottlenecks in your sales pipeline, increases your conversion rates with the right clients, and decreases the amount of time your customer support team will spend dealing with poor-quality customers.
We're proud of our many high-profile clients

Why MaidCentral is the best lead capture software for cleaning companies
In addition to providing you with the discrete forms, lead tracking, built-in analytics, automated emails, and other functionalities every great lead capture app must have, MaidCentral also includes the complete suite of functionalities maid service owners need to run their businesses. By having all of your planning, coordination, and communication requirements met by a single streamlined app, you'll greatly simplify your processes and make ensuring the success of your company that much easier.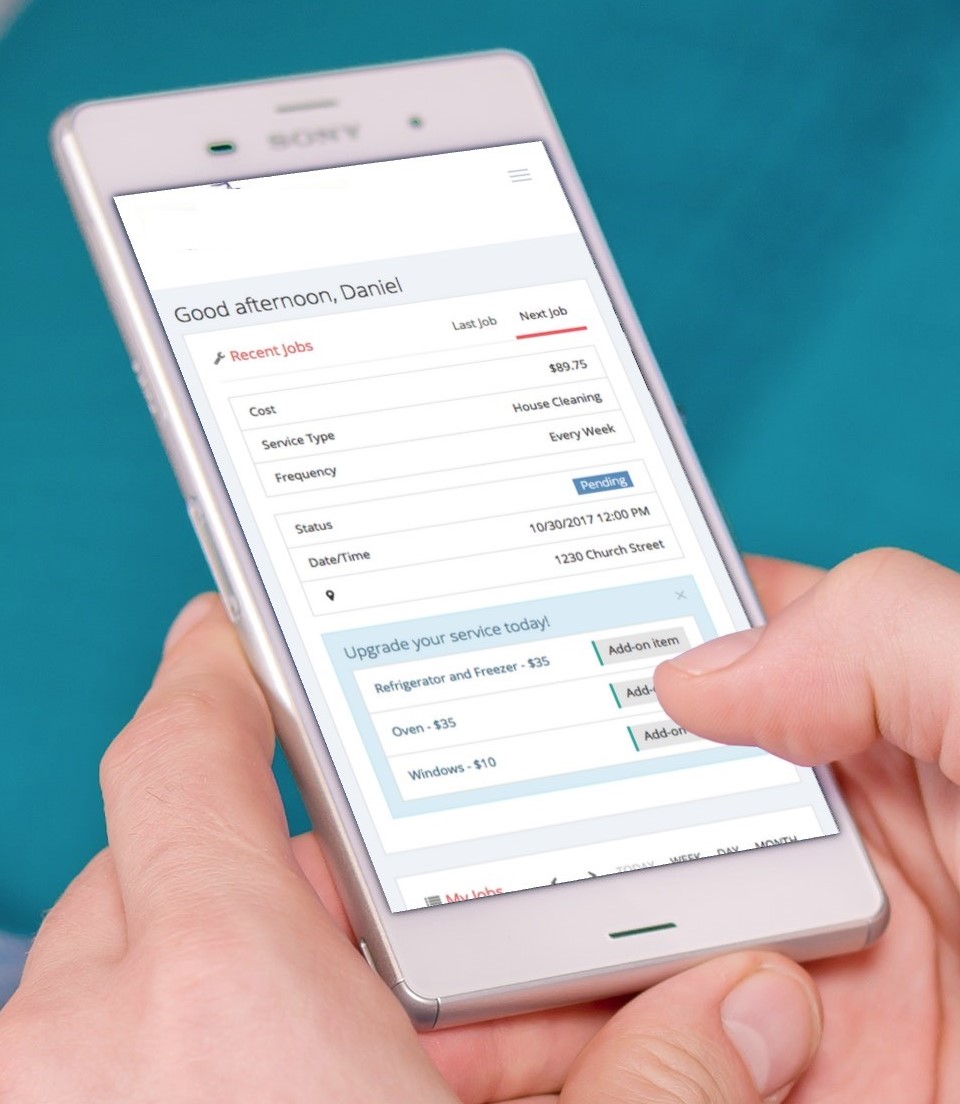 Leave your competition in the dust with our help
The primary strength of MaidCentral is that it's specifically built and fine-tuned to address the day-to-day struggles of cleaning industry managers. By combining all of the key functionalities you need in one cutting-edge app for cleaning businesses, we make it easy to handle all the different elements that make your maid service tick. The benefits we provide include:
Reduce back office work by automating repetitive tasks.
Optimize your pricing scheme using data collection and analysis.
Expand your customer base using automatic lead follow-ups.>
Streamline your processes to boost the productivity of your staff.
Supercharge your digital advertising and marketing efforts.
Frequently Asked Questions
What is lead capture software?
The MaidCentral integrated lead capture software for cleaning companies gathers data about people who may be interested in booking your services and collecting it into a user-friendly database. You can then analyze this information to determine the most effective lead capture strategy for your particular field.
Examples of such systems in the cleaning industry include:
Quote request forms
Chatbots
Live chat
Newsletters
Questionnaires
What is the purpose of a lead capture page?
This is a landing page that's specially designed to collect key information about your leads, such as their name, email, phone number, and so on. In the cleaning industry, this is typically done through a booking or quote request form. The goal of this lead capture strategy is to build a relationship with your leads and turn them into customers who regularly book your services.
What makes a good lead form?
Ideally, your lead capture form should be just short enough so as to not put off potential clients, but also long enough to provide you with the data you need. If possible, your form should simplify the process by working in tandem with an internet browser plugin and enabling visitors to automatically fill in frequently used fields such as name, email, address, phone number, and so on.
The MaidCentral app for cleaning company owners and managers allows you to easily create and integrate a lead capture form that's specifically designed to fit the needs of residential maid services. These forms are built using state-of-the-art technologies and fully accessible from any internet-enabled device.
What is a good lead form conversion rate?
The lead conversion rate is the percentage of people who visited your website and are captured as leads, ie. individuals who may one day book your maid service. The average landing page conversion rate hovers around 2-3%, whereas a good conversion rate sits at around 5-6%. Optimally, you want the integrated lead conversion app for your cleaning company to have a conversion rate of 11-12%, which would place it among the top 10% most effective landing pages on the internet.
What's the best lead capture software for cleaning businesses?